R3 VAC
The complete vacuum solution
Specially designed for offices, retail stores, community spaces and other indoor areas with high traffic
60

Low Running Noise

3

Running Time

0

Edge Cleaning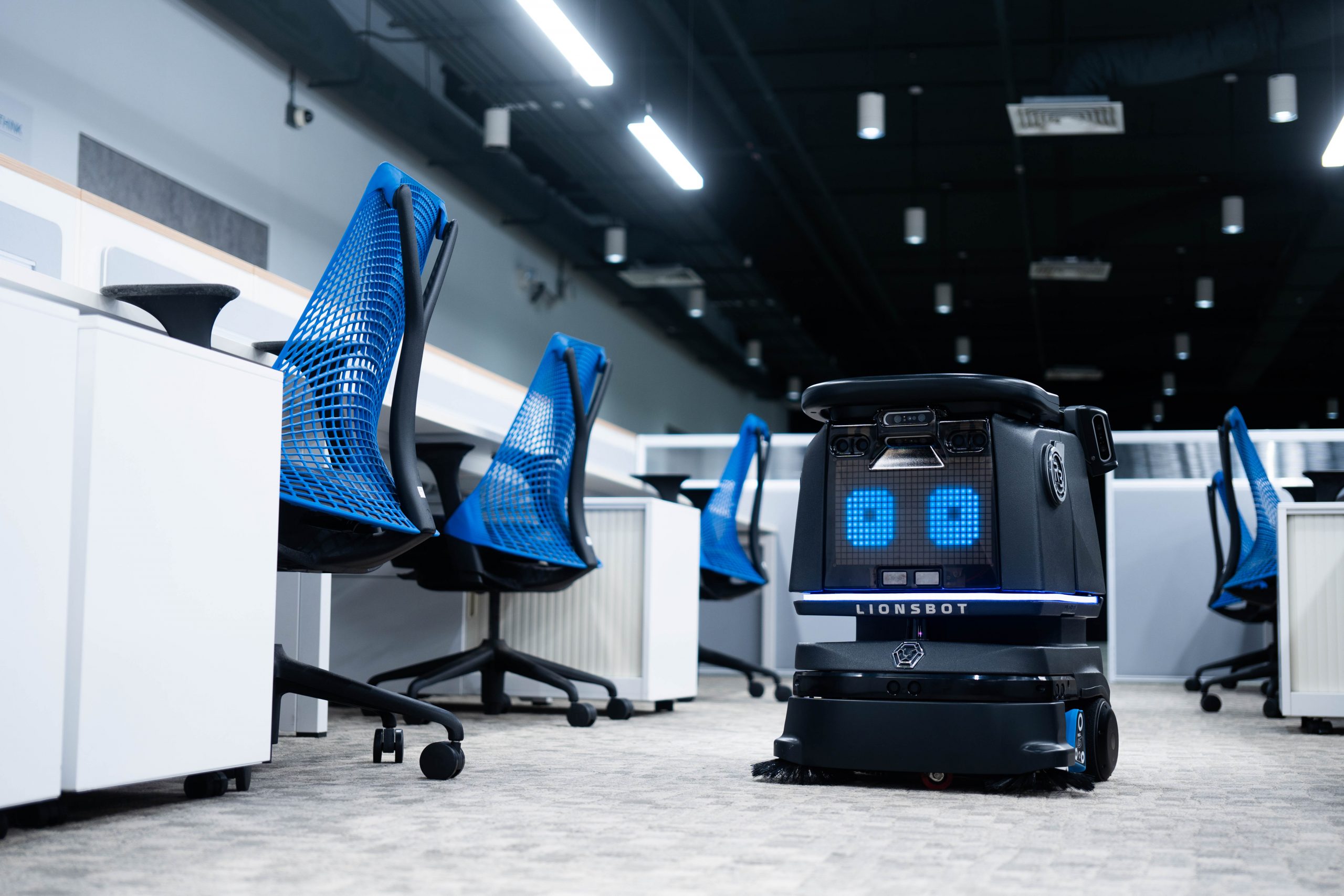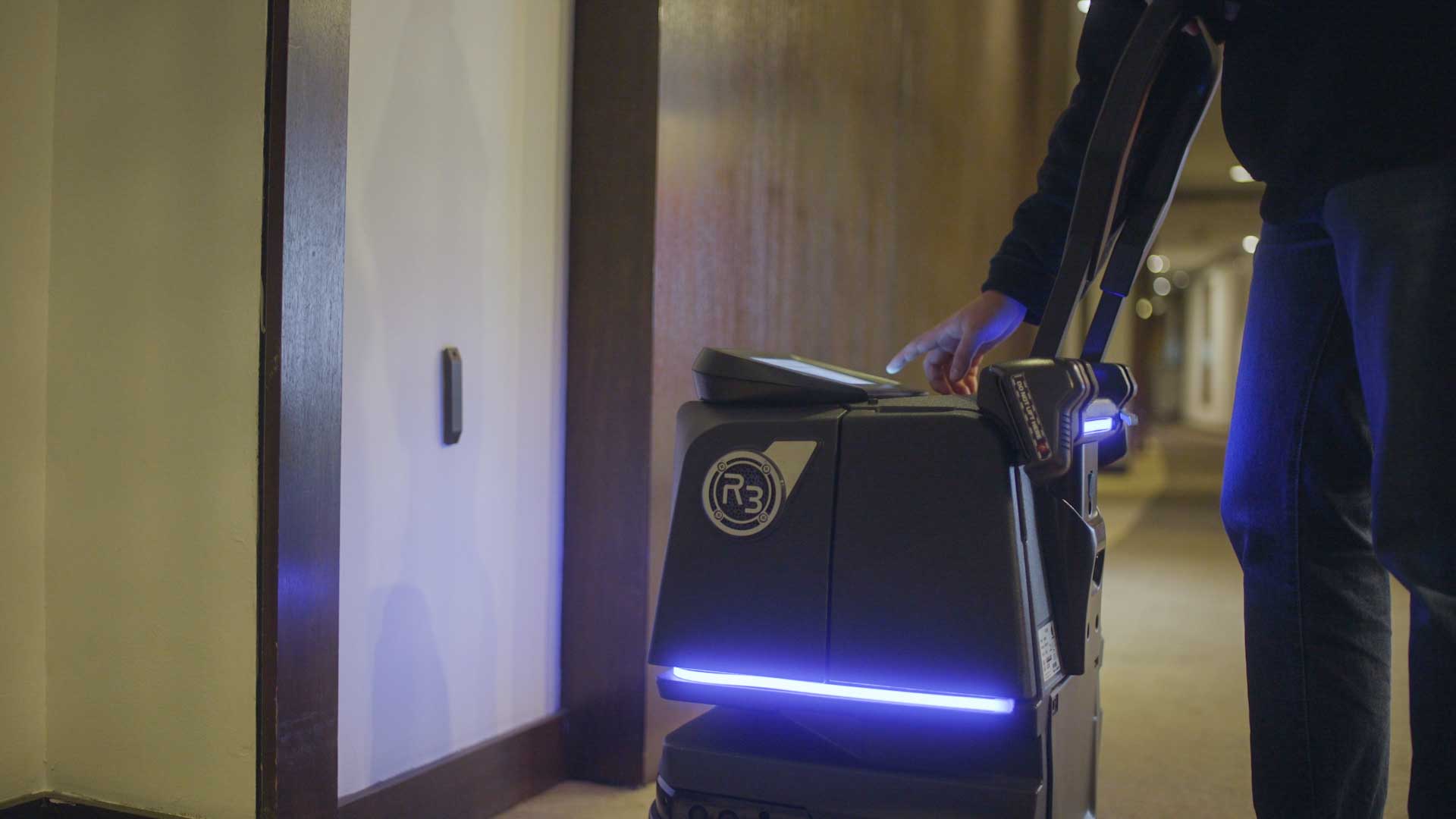 Zero-Click Cleaning With MagicTag.
Anyone can start cleaning by just pushing the R3 Vac to the MagicTag.
The R3 Vac. The complete vacuum solution.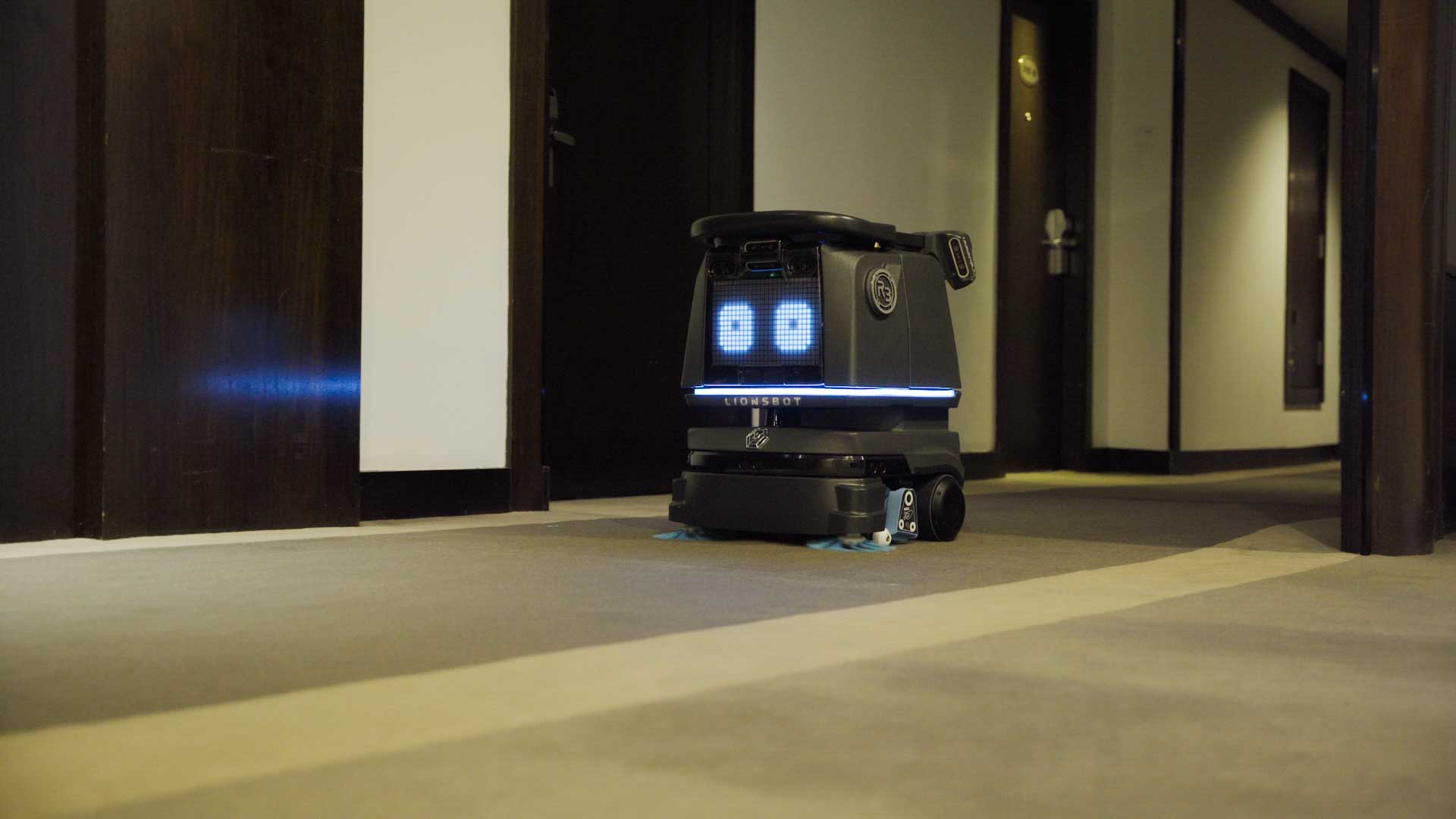 Patent Pending Single Pass Floor Tool
With a twin roller and microfibre brush set up, the R3 Vac picks up debris and fine dust like a pro, in a single pass - so you always know you will get the best clean possible.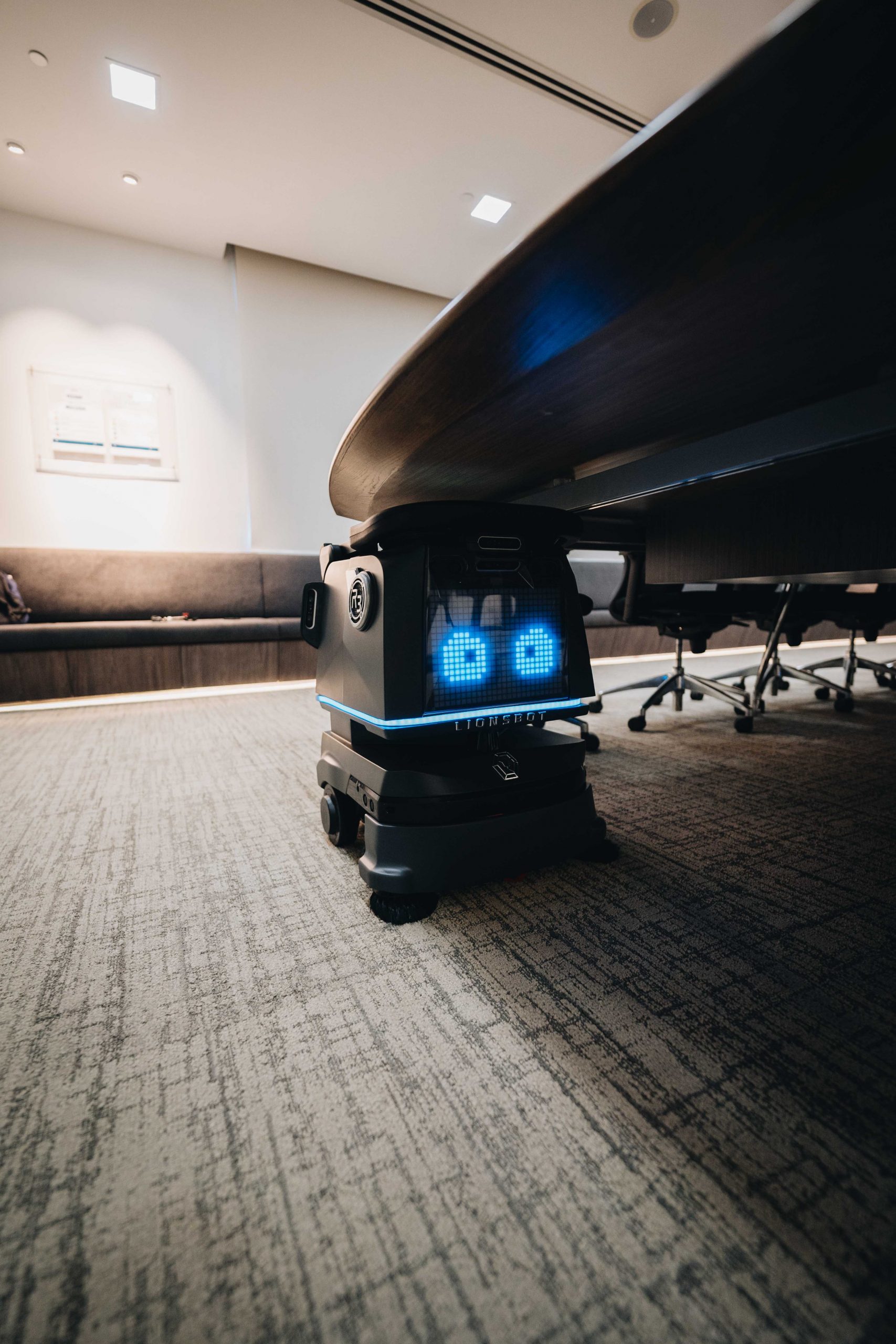 Nimble & Agile Form
With its compact size, extensive sensors and complete brush set up, the R3 Vac can clean 0cm to edges and under tables - giving you the best coverage possible.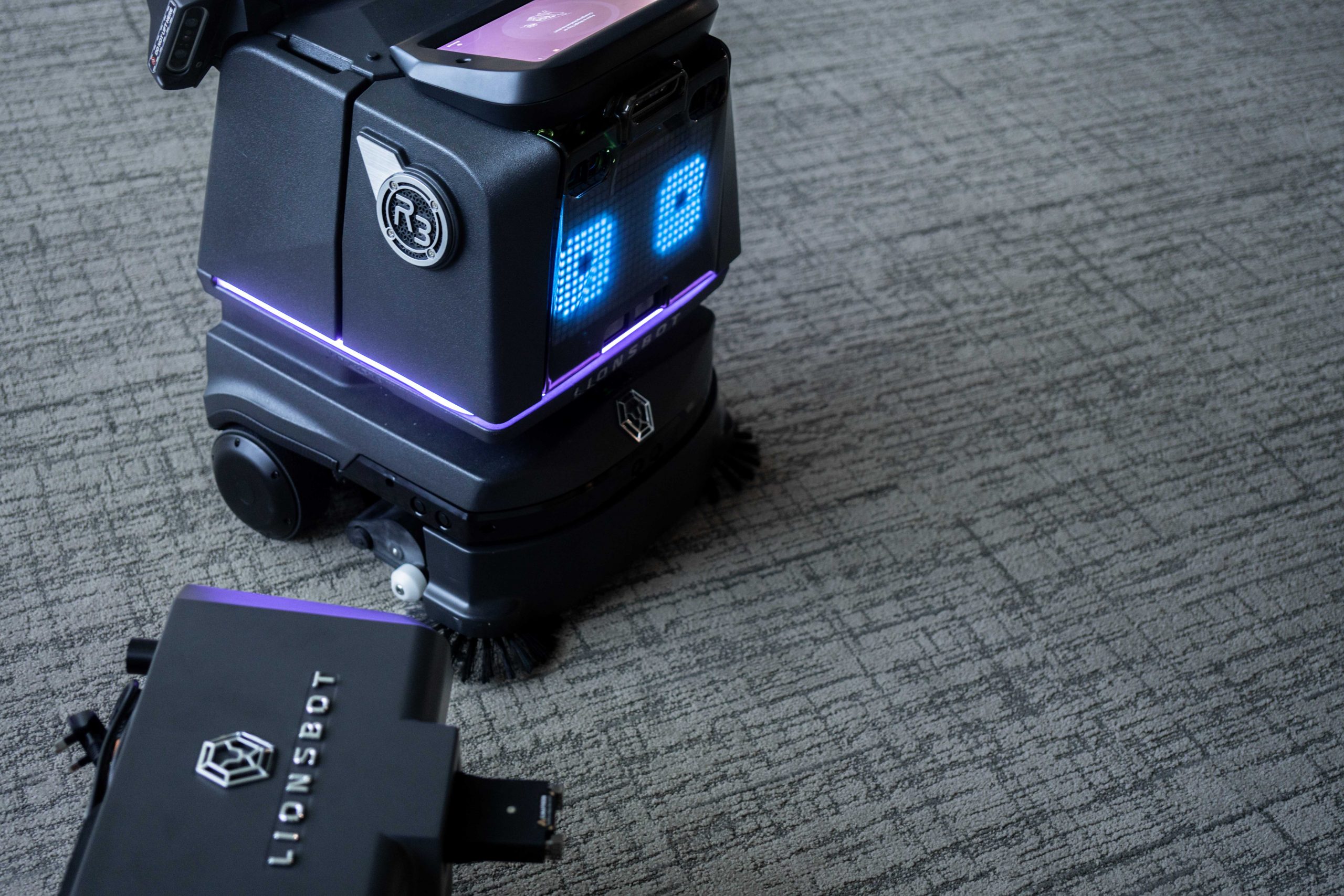 Solid, Premium Build Quality
Complete ergonomic design coupled with premium materials that are built to last for 5 years. With tool-free maintenance and zero-touch cleaning, using the R3 Vac daily is a breeze.
the_field('rich_title'); ?>
Equipped with side brushes that deliver 0cm edge cleaning for a comprehensive clean at every corner, the R3 Vac combines both microfibre and brush rollers to cater to different surfaces be it hard concrete floors, vinyl or delicate carpets. At only 655mm tall – a compact size for a professional cleaning robot – the R3 Vac is nimble enough to clean even under tables easily.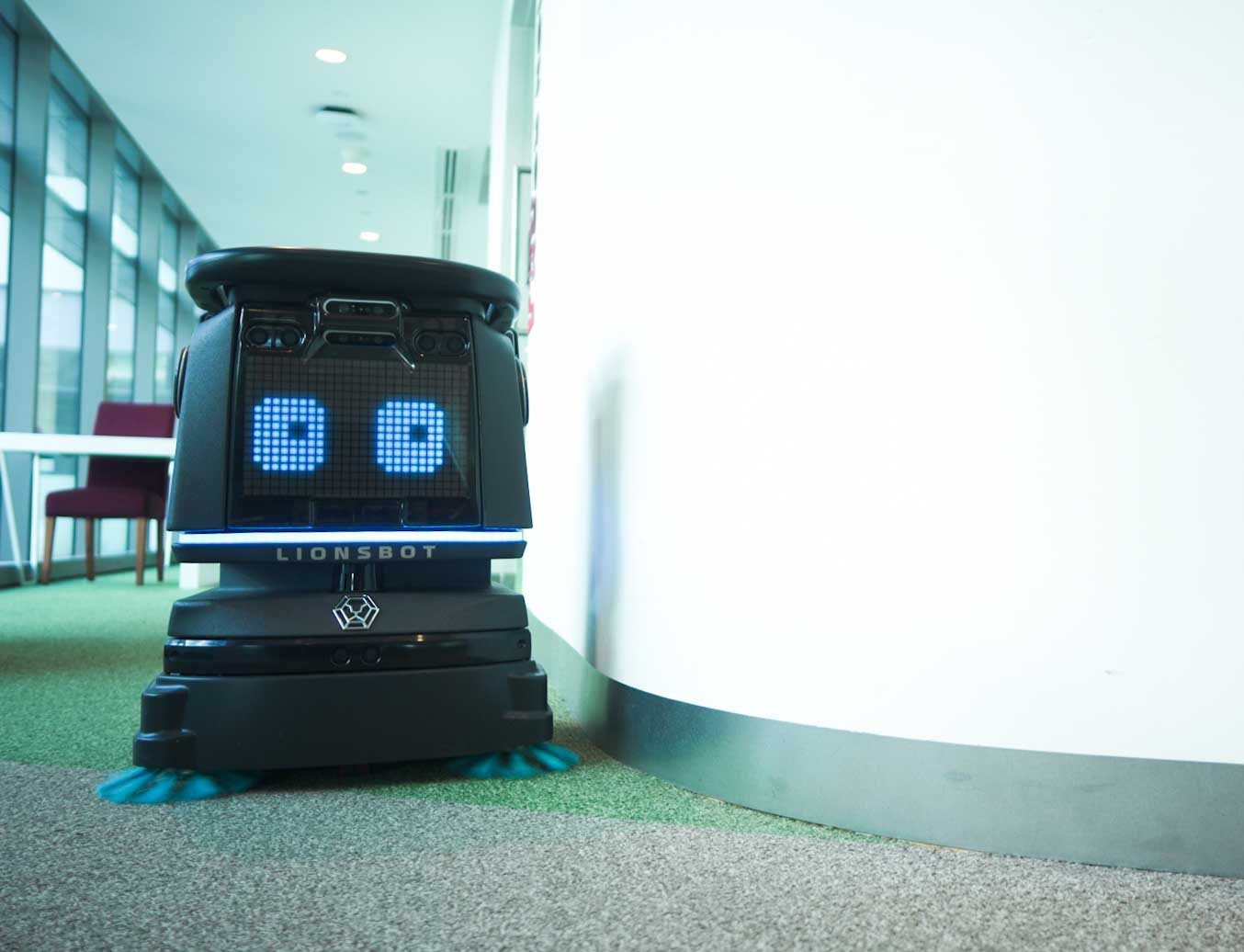 Automatic Mode
Hands-free autonomous cleaning and self- docking with just a few taps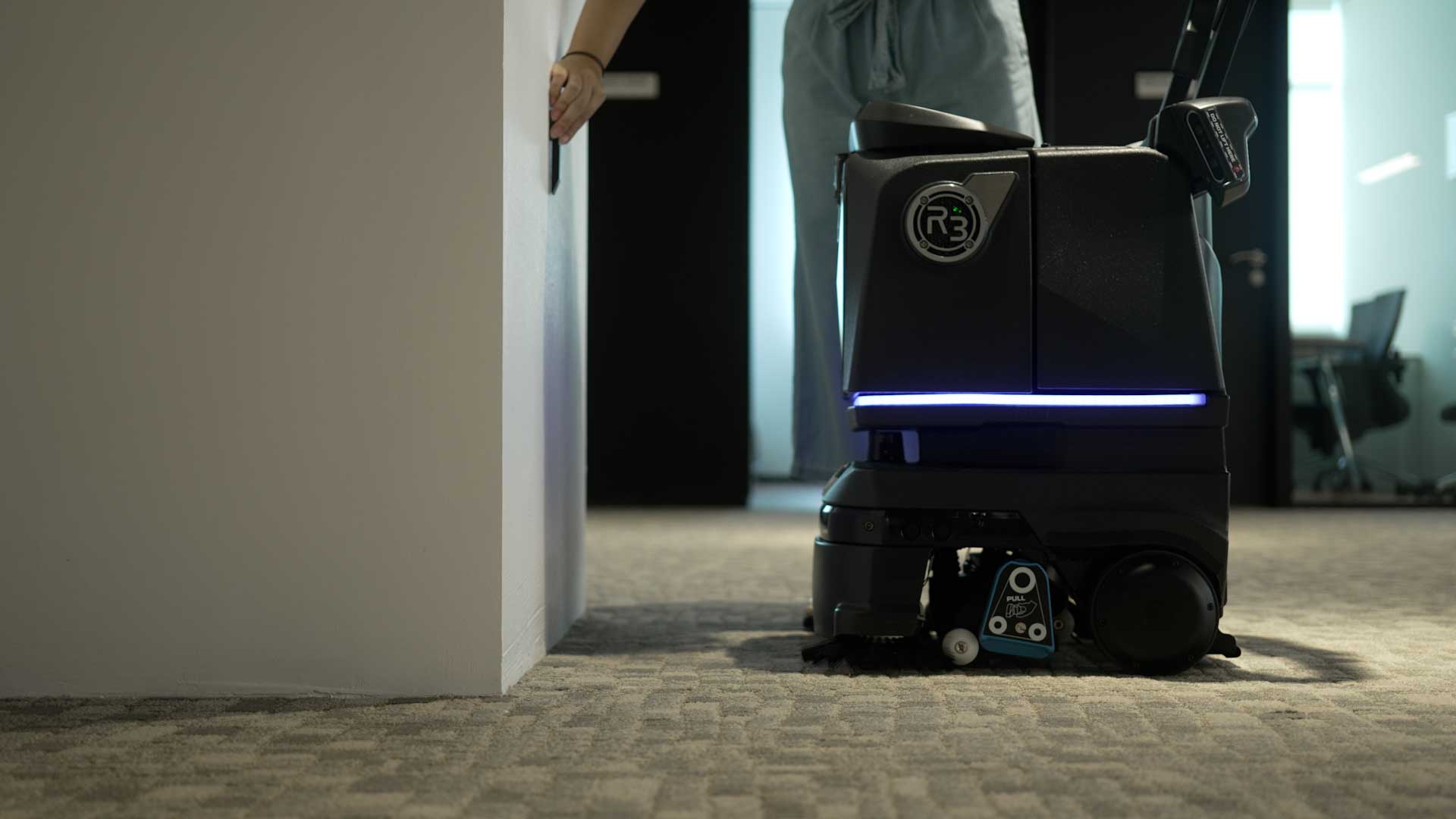 Clean With MagicTag
Choose the right map, localise the robot, with the perfect cleaning settings in a single push to the tag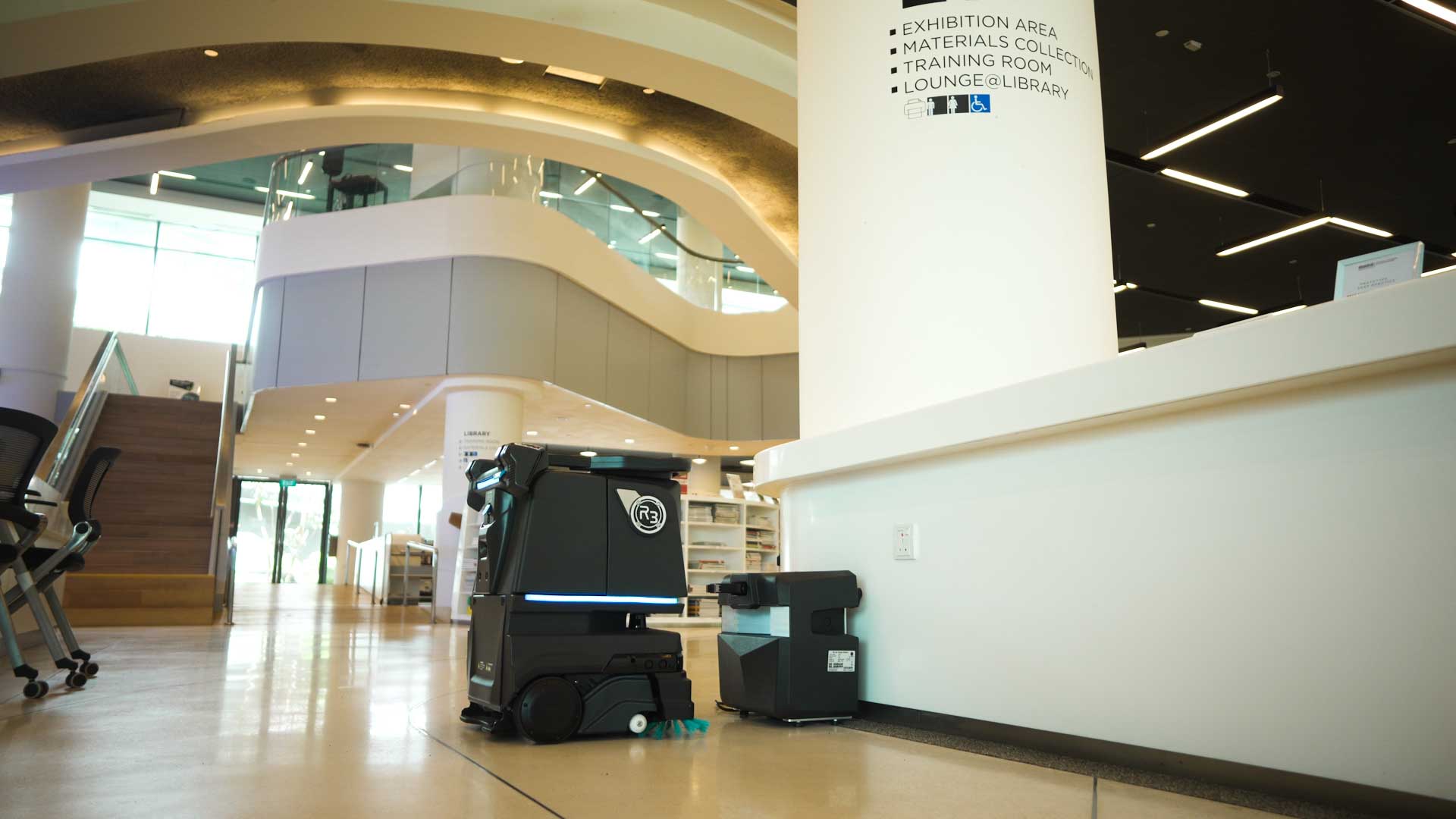 Charging Station
Runs schedules fully autonomously. Return to charge and continue cleaning for the best results possible.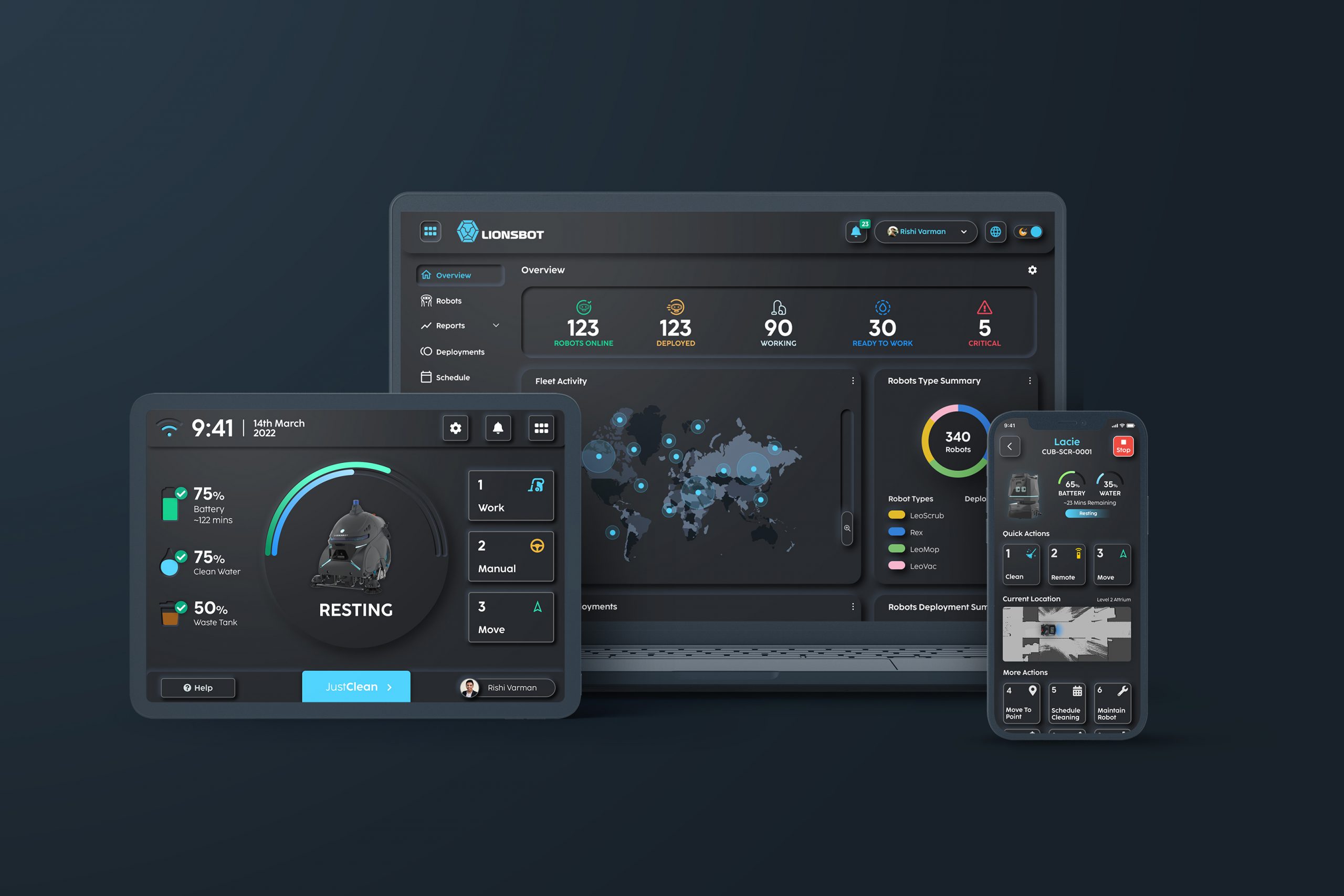 Multiple Control Options
Keep complete control with 3 easy options: a high-definition touch-screen, a manual cleaning mode, and lastly launch through our LionsClean app!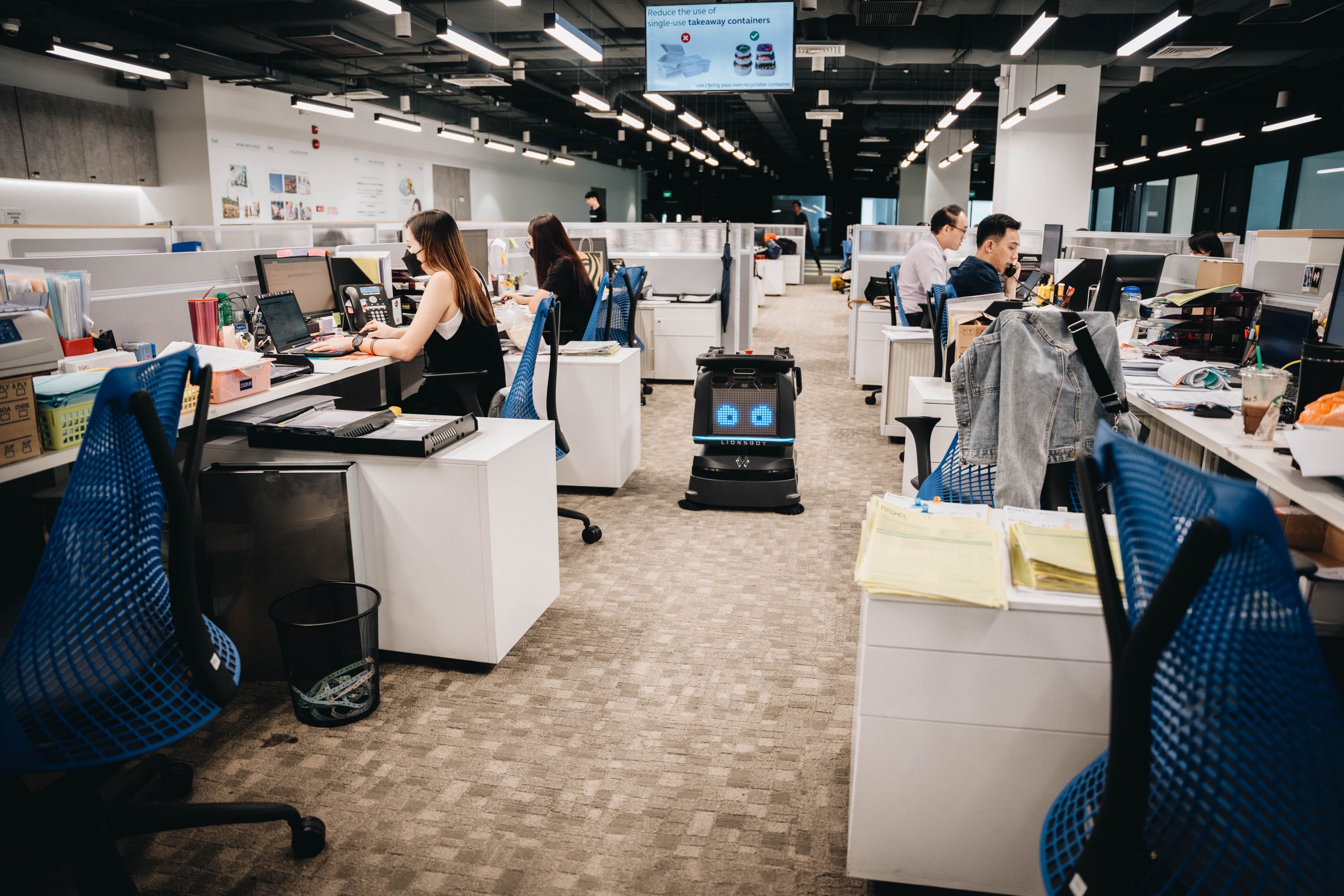 Long Lasting Performance
Effortlessly clean for 3 hours on a single charge, and get right back to cleaning with a quick 2-hour recharge time.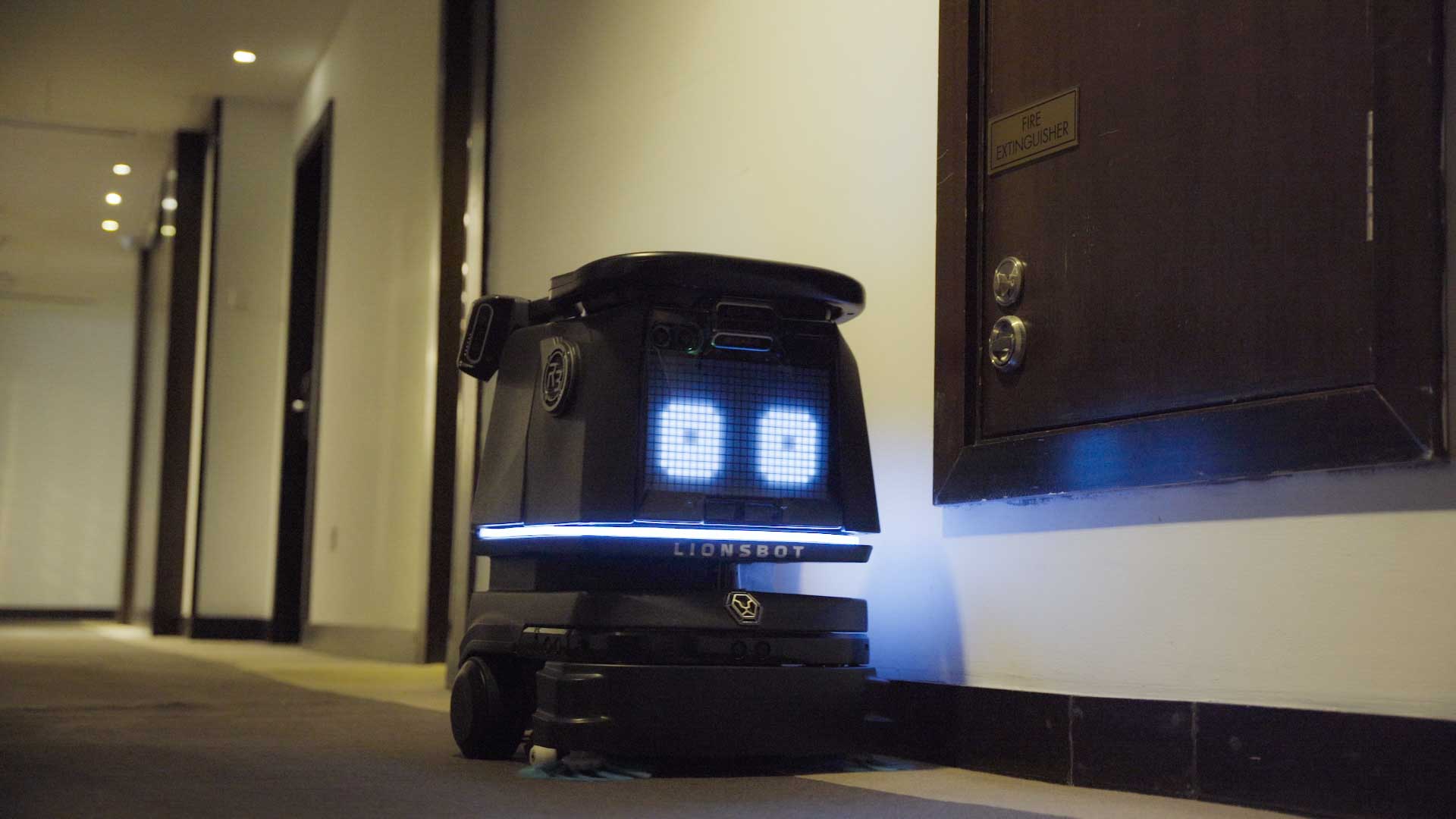 Designed for Sustainability
With medical-grade air filtration, office friendly noise levels and low power consumption - the R3 Vac cleans in more than just one way.
THE R3 Vac
GALLERY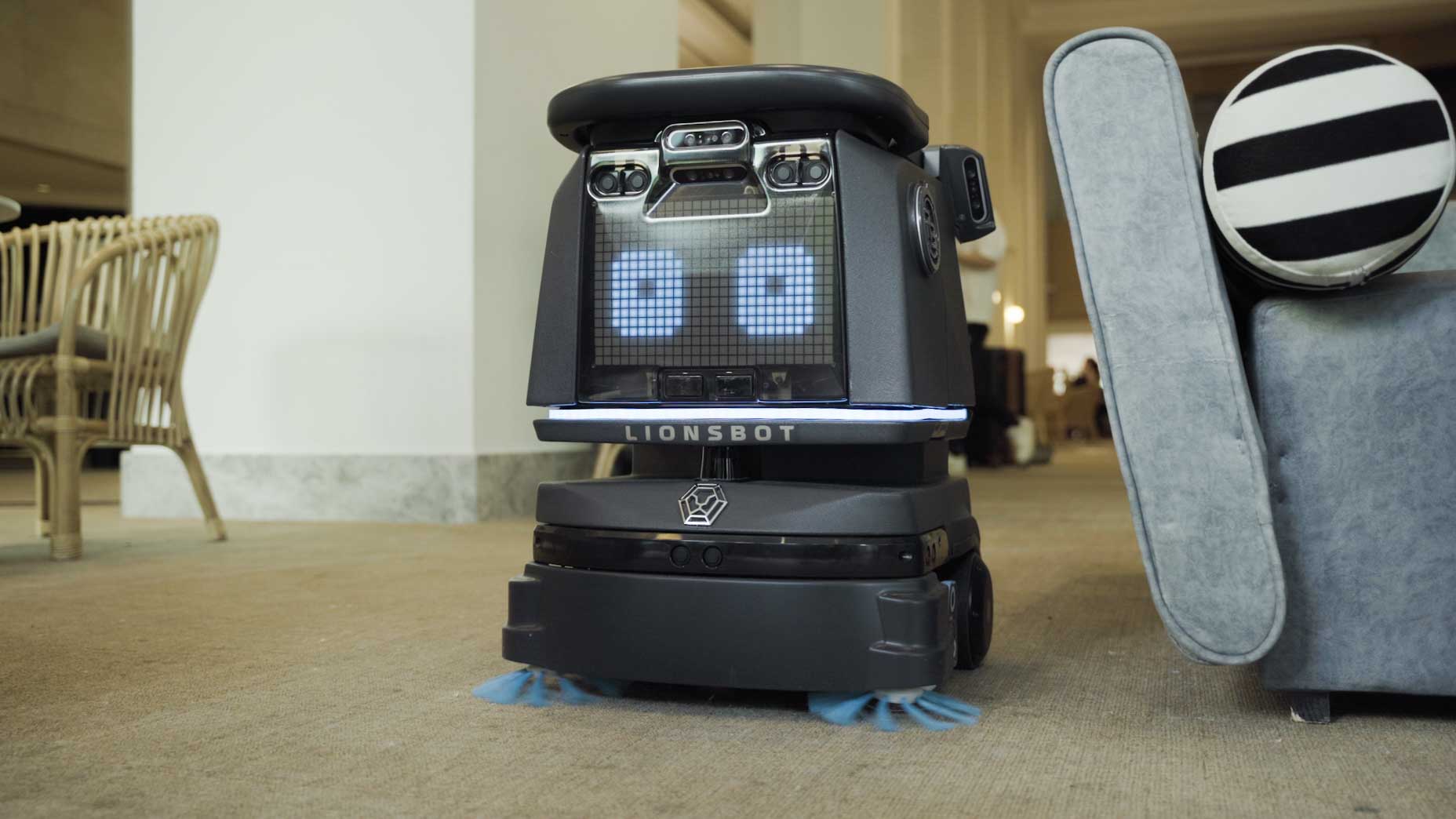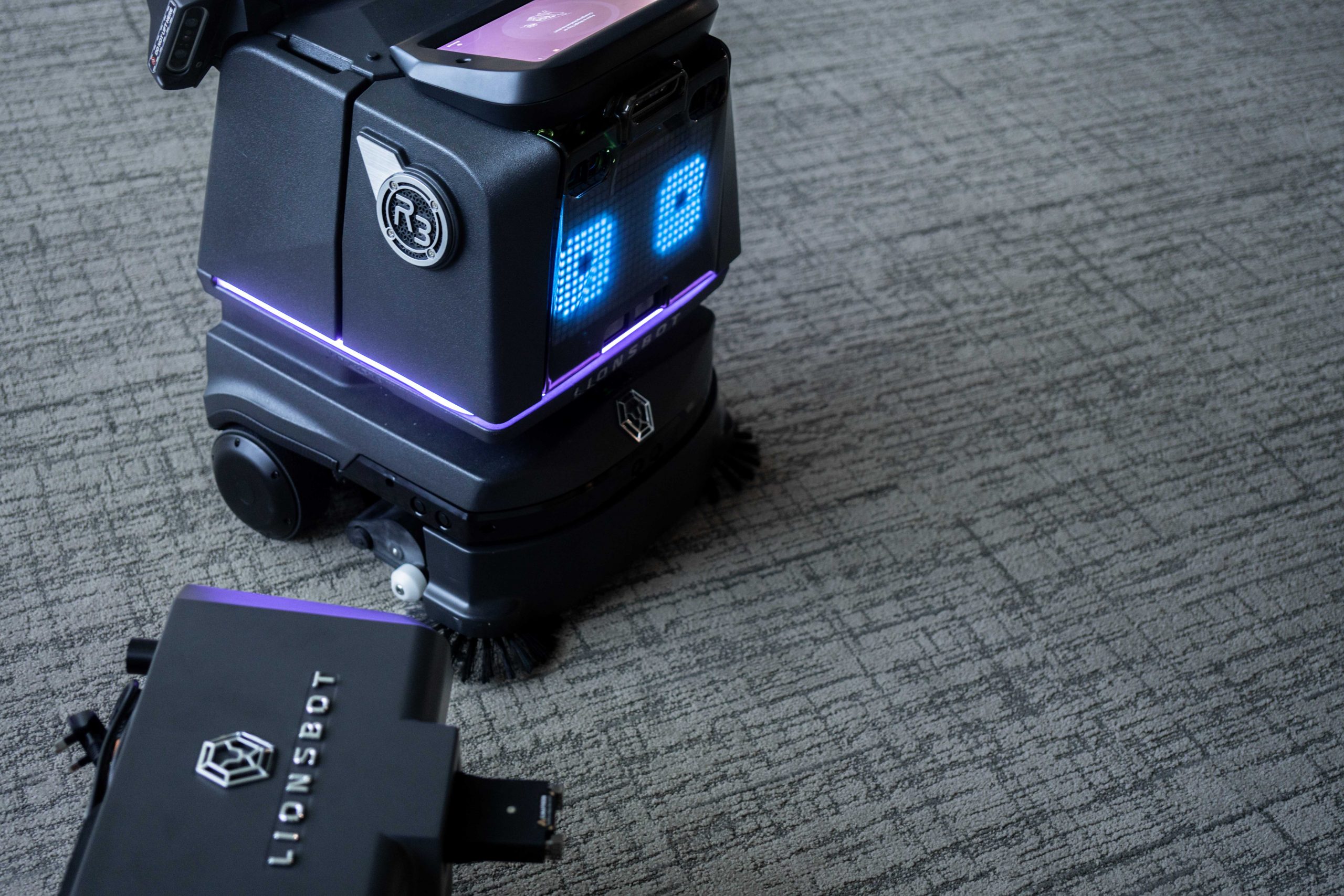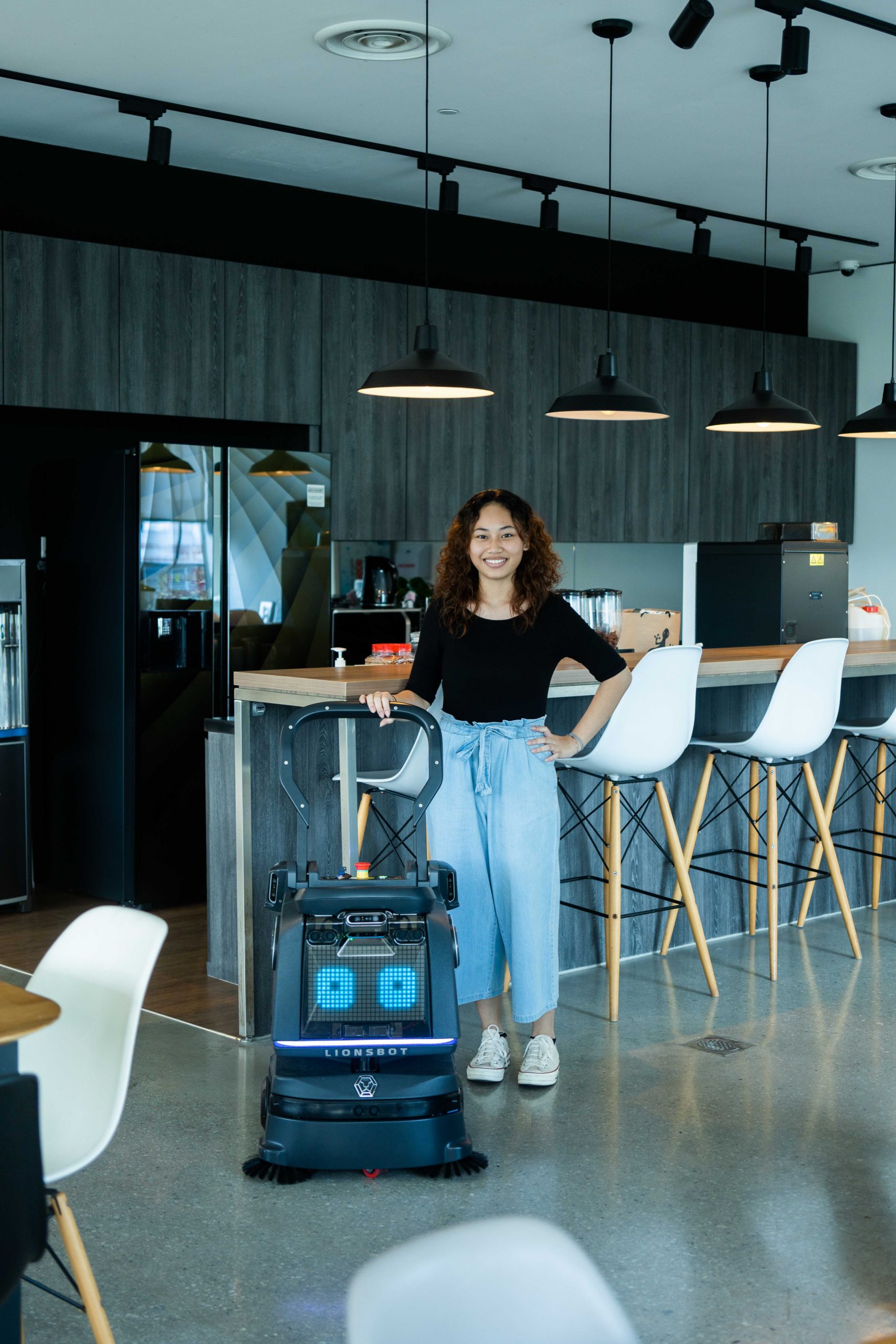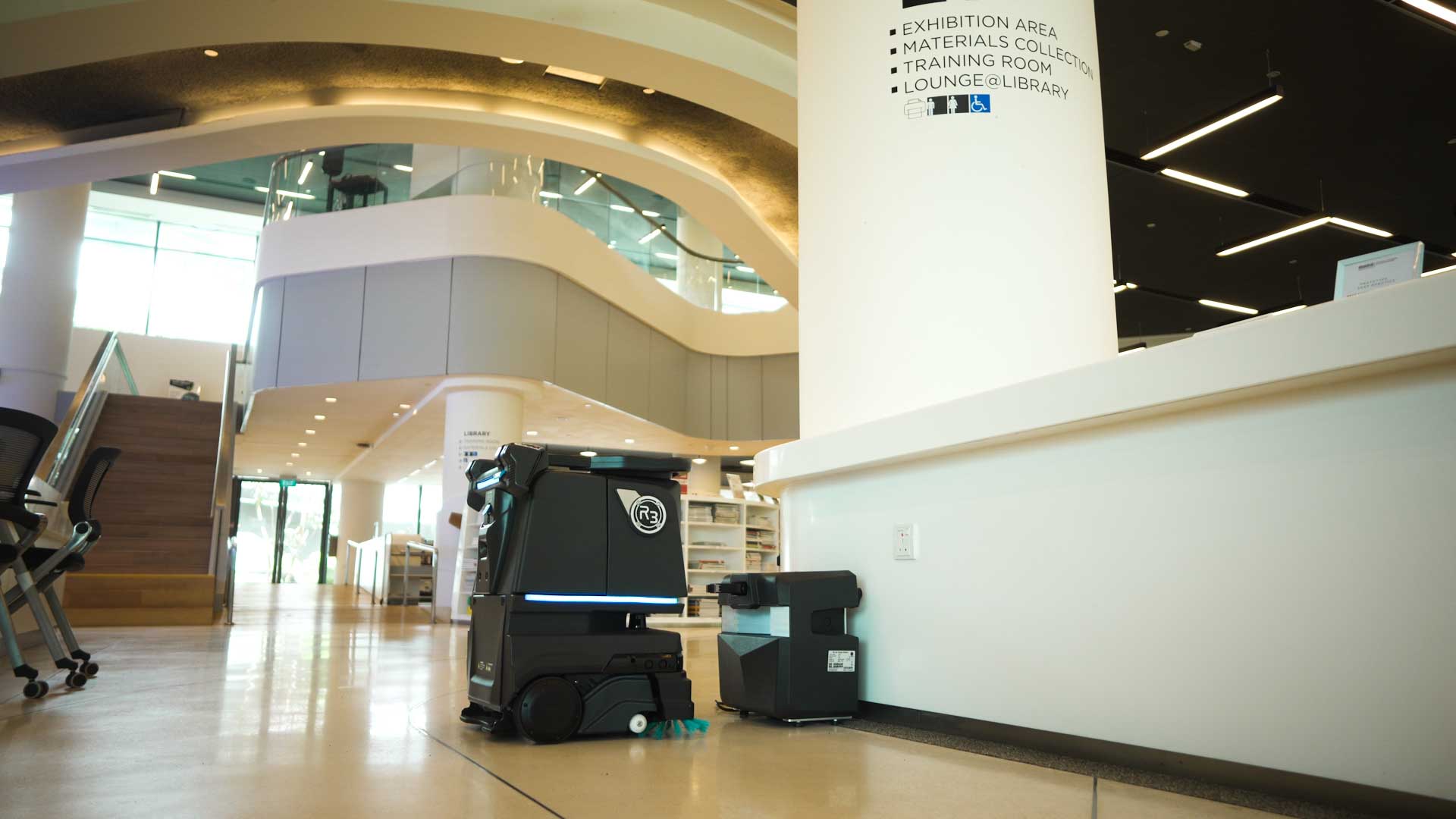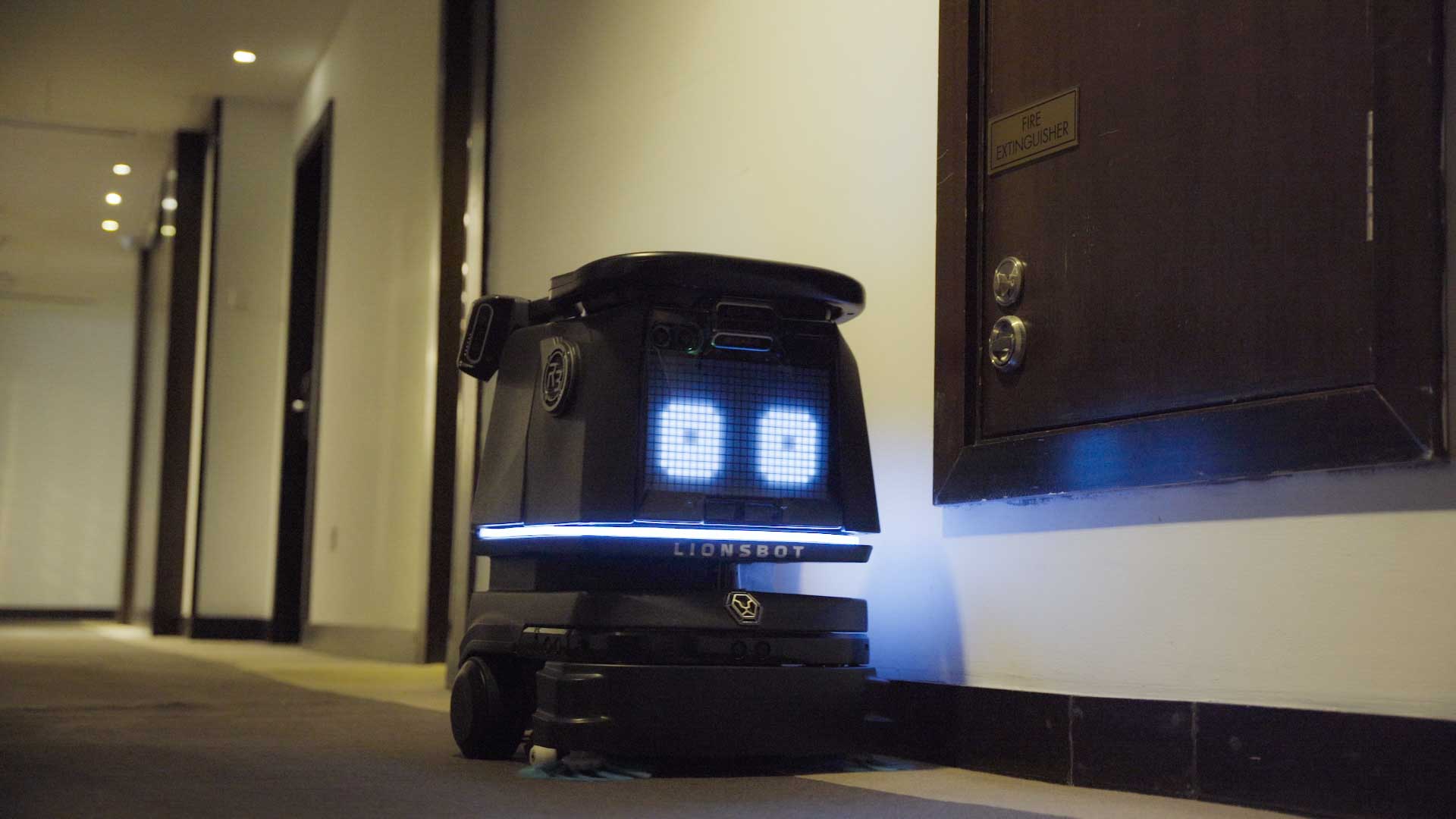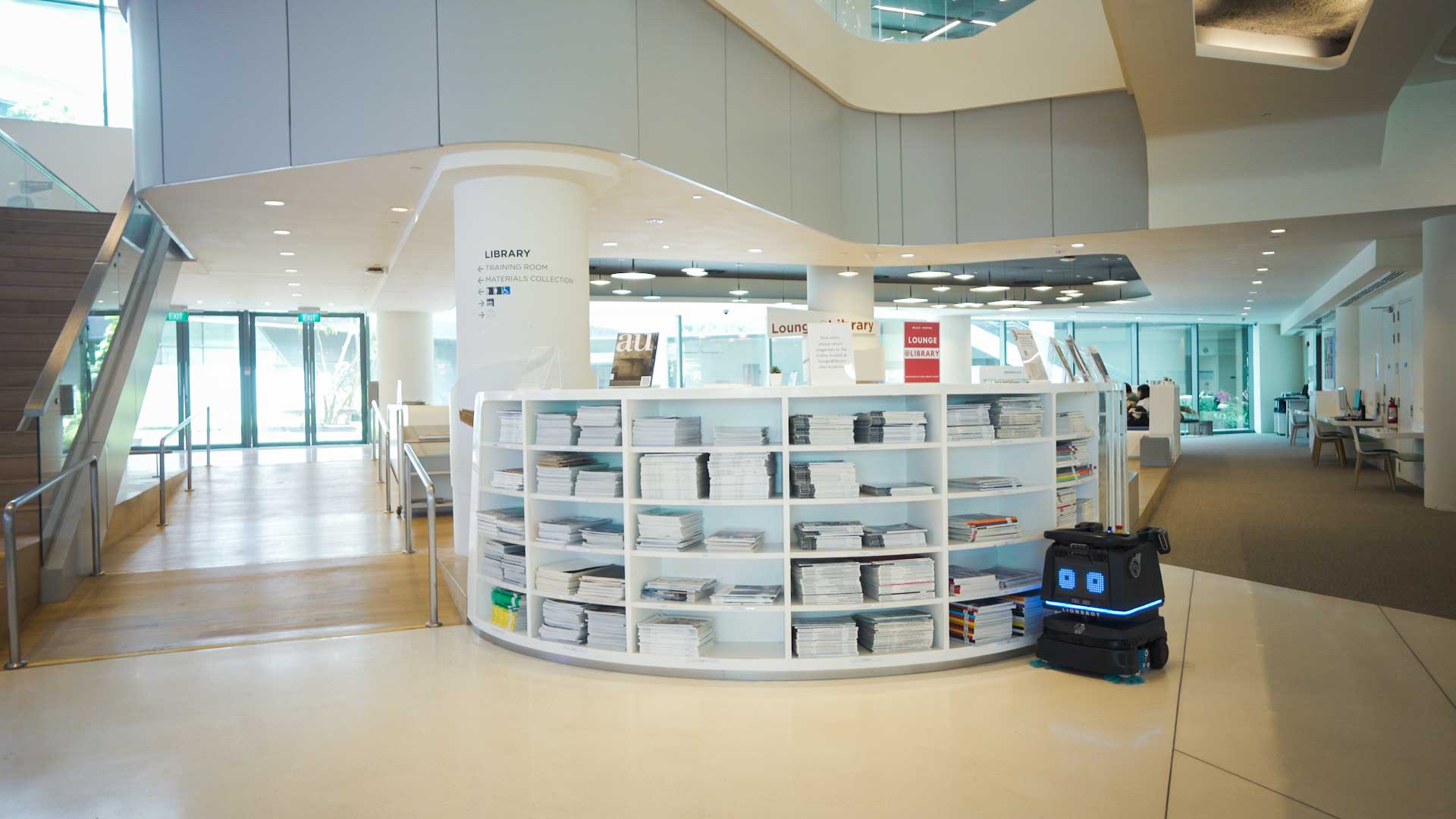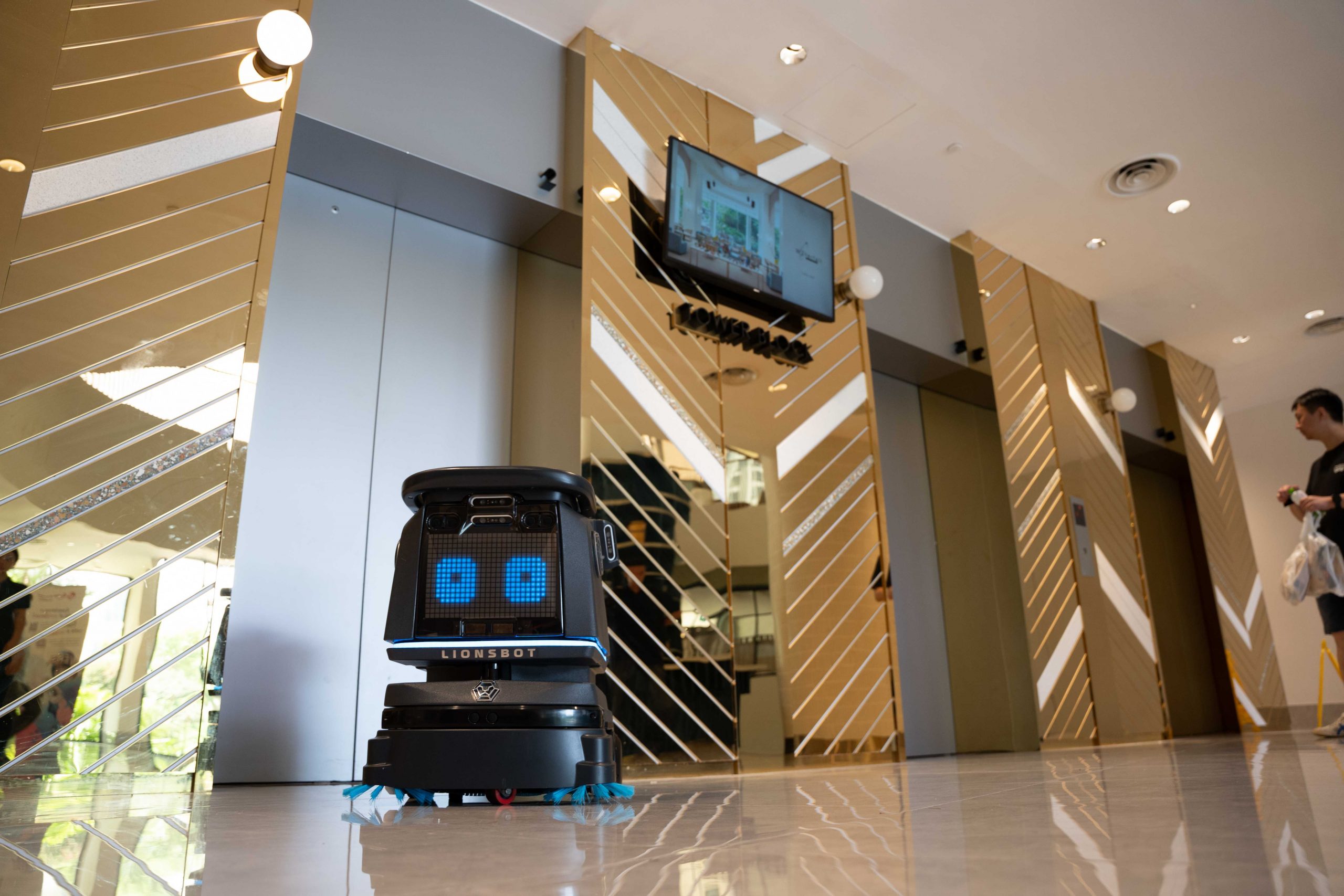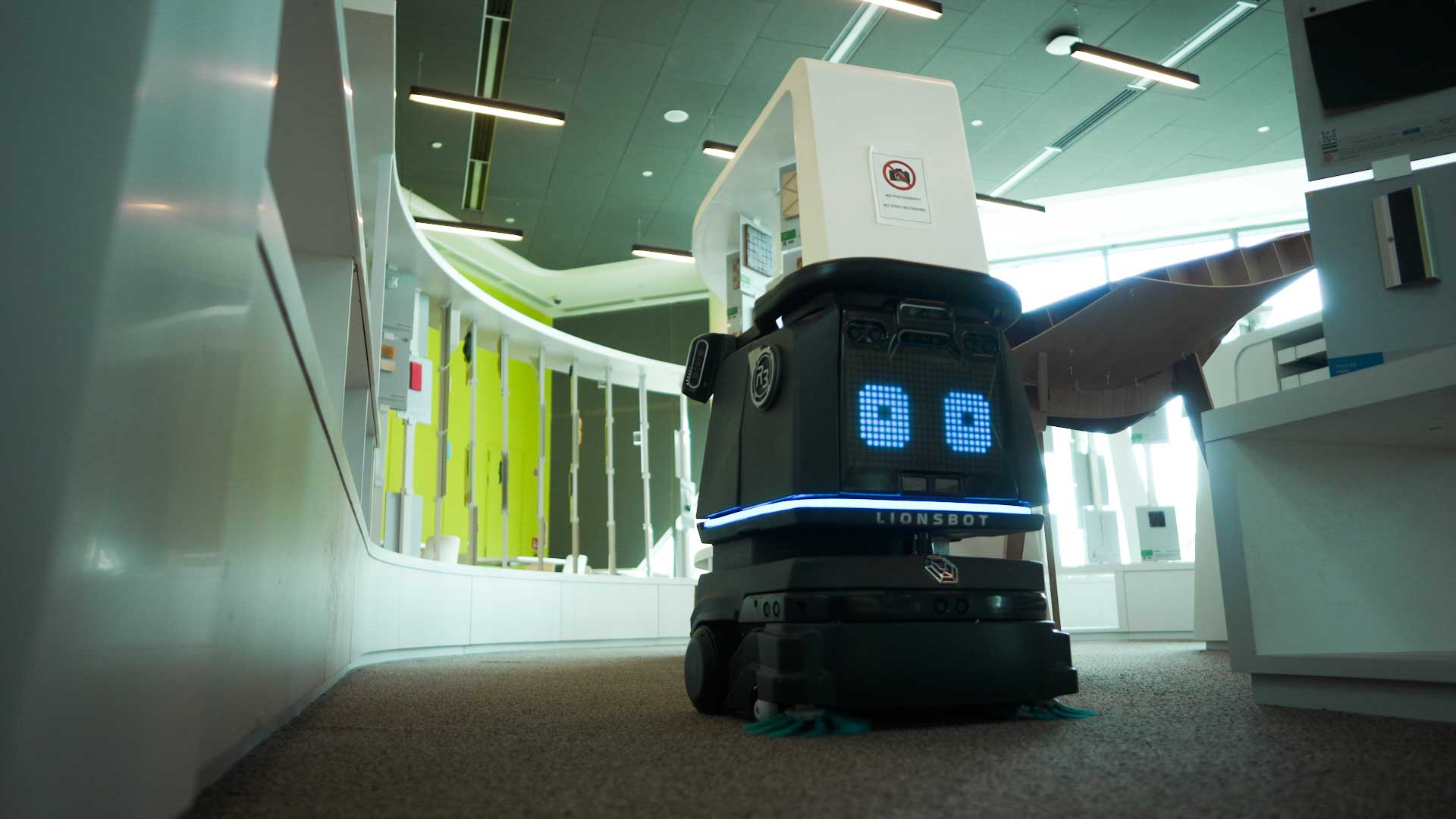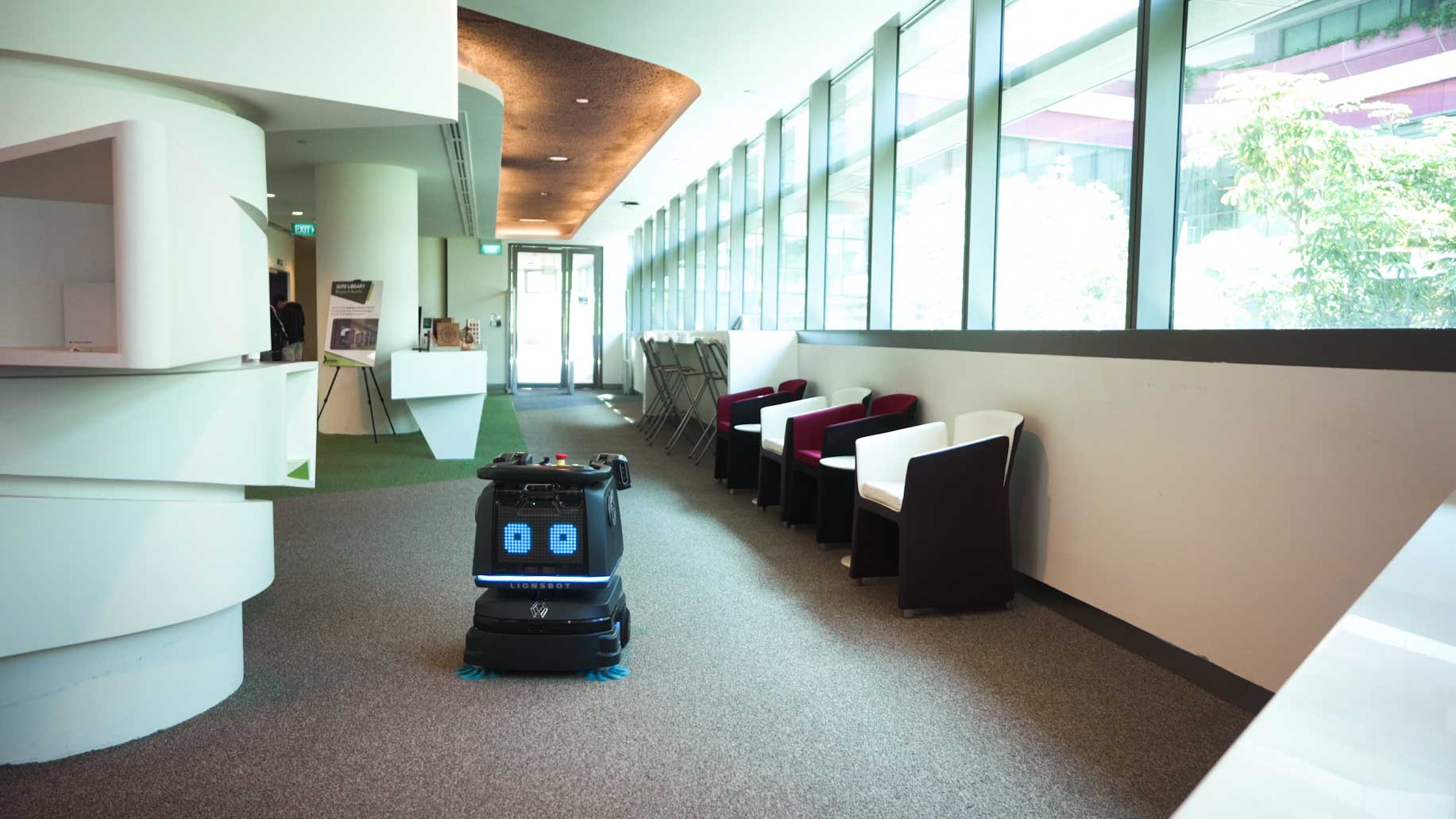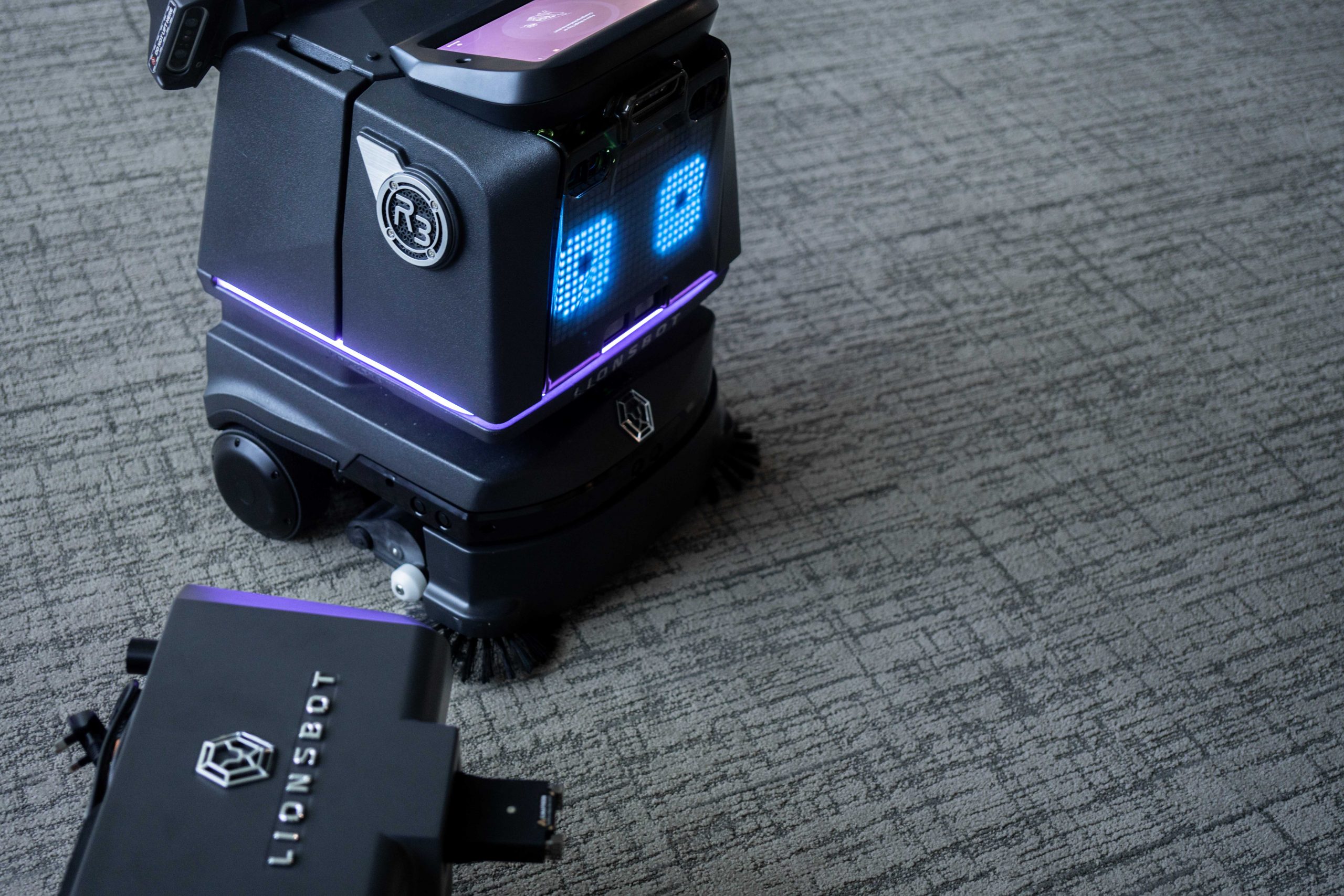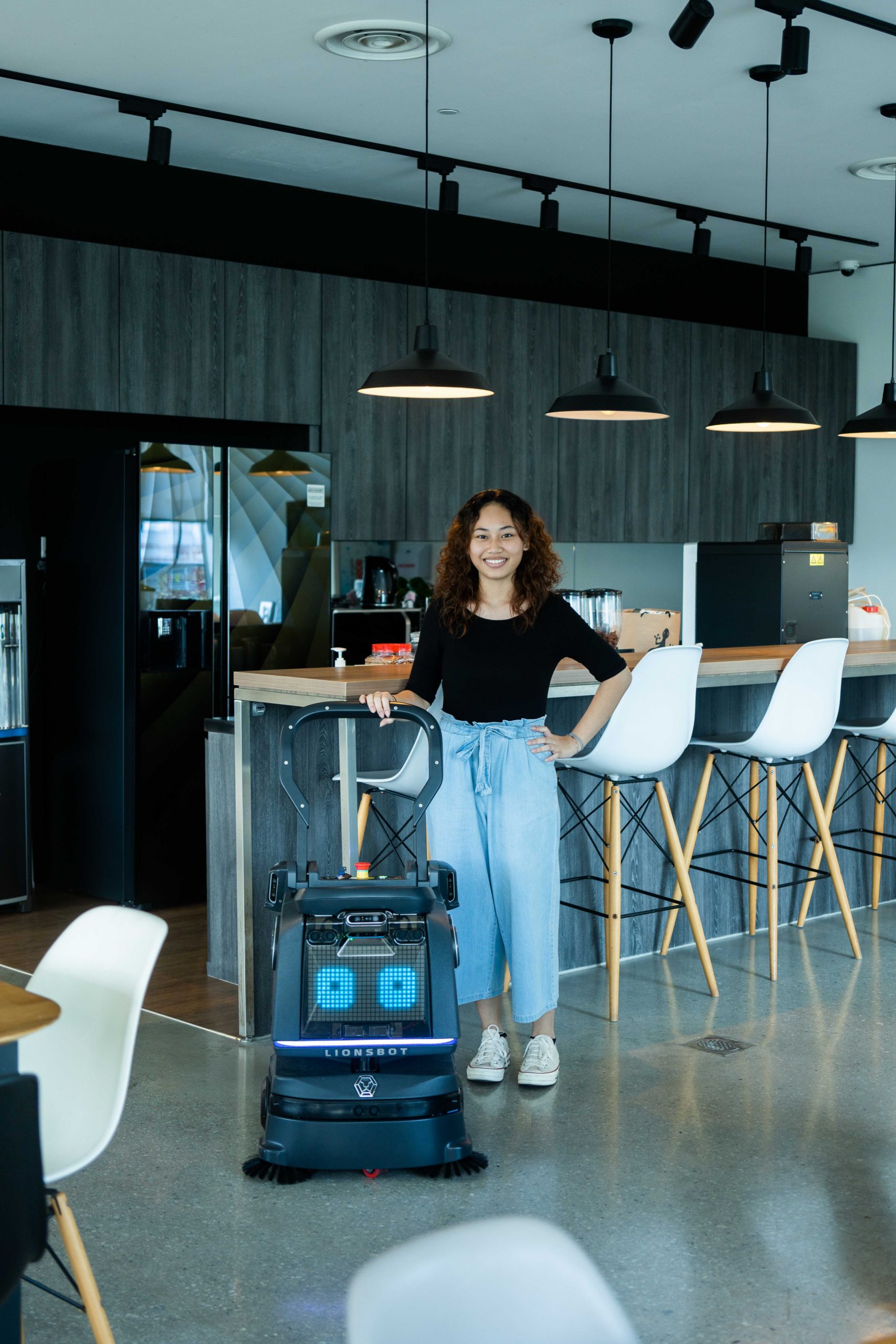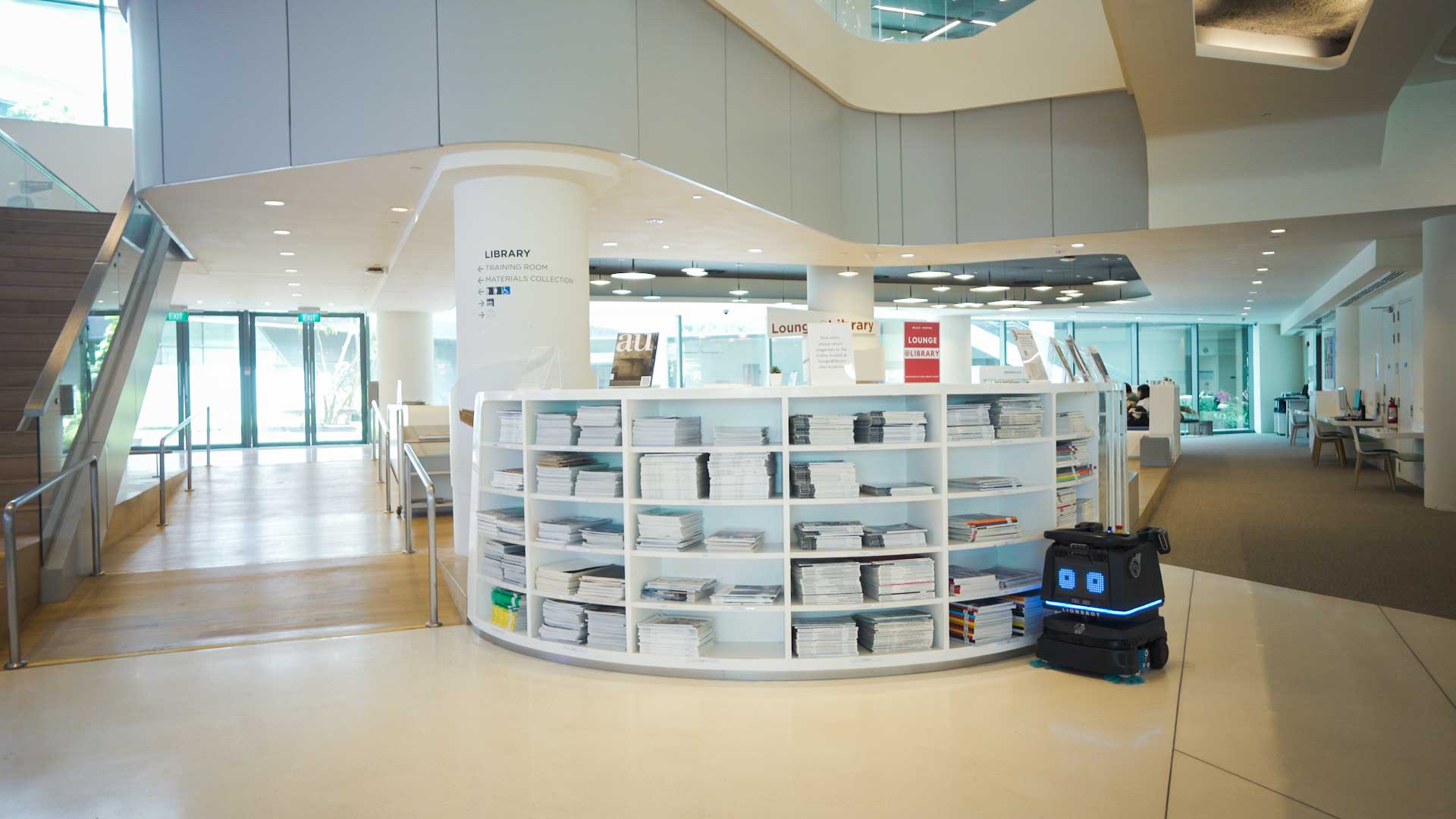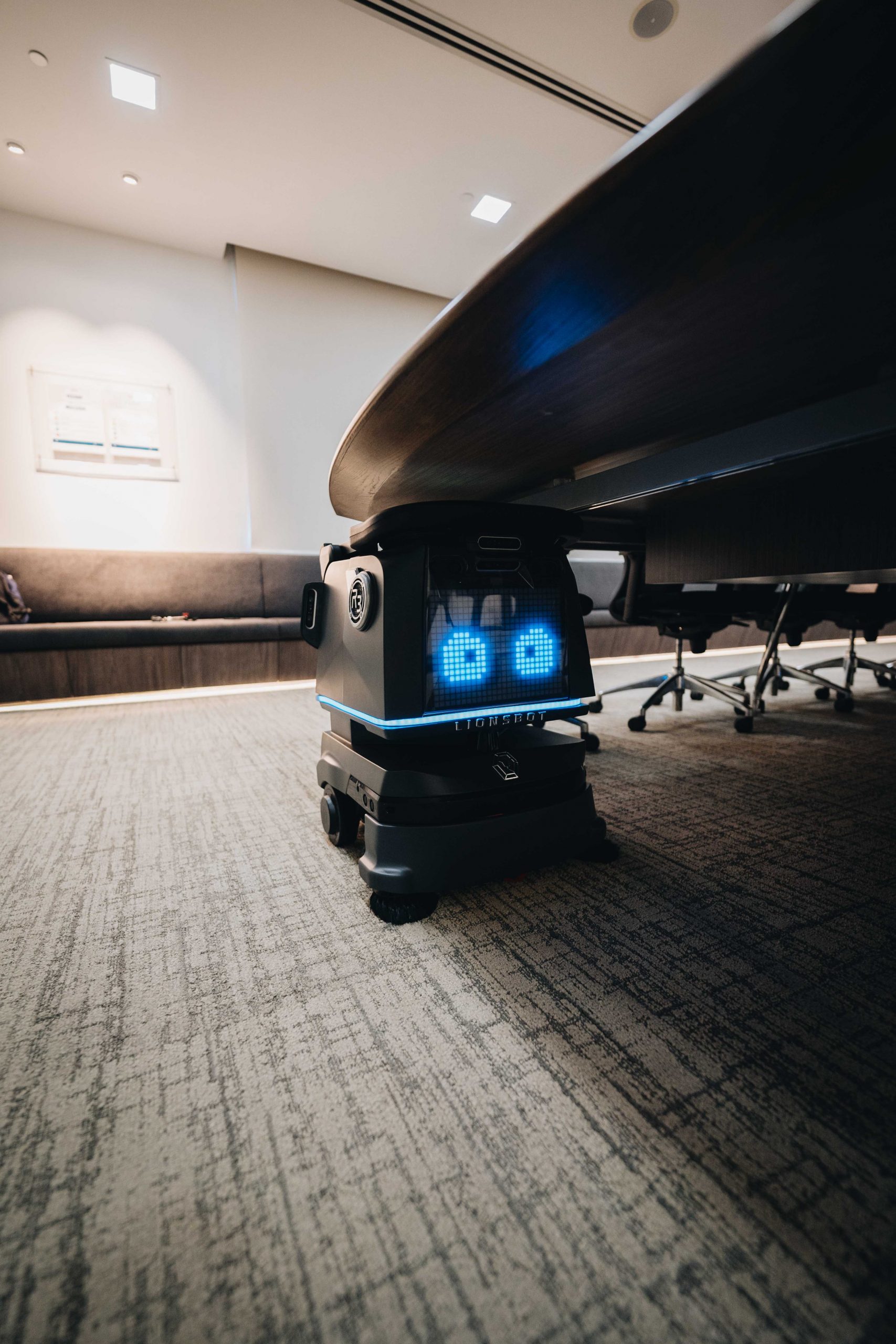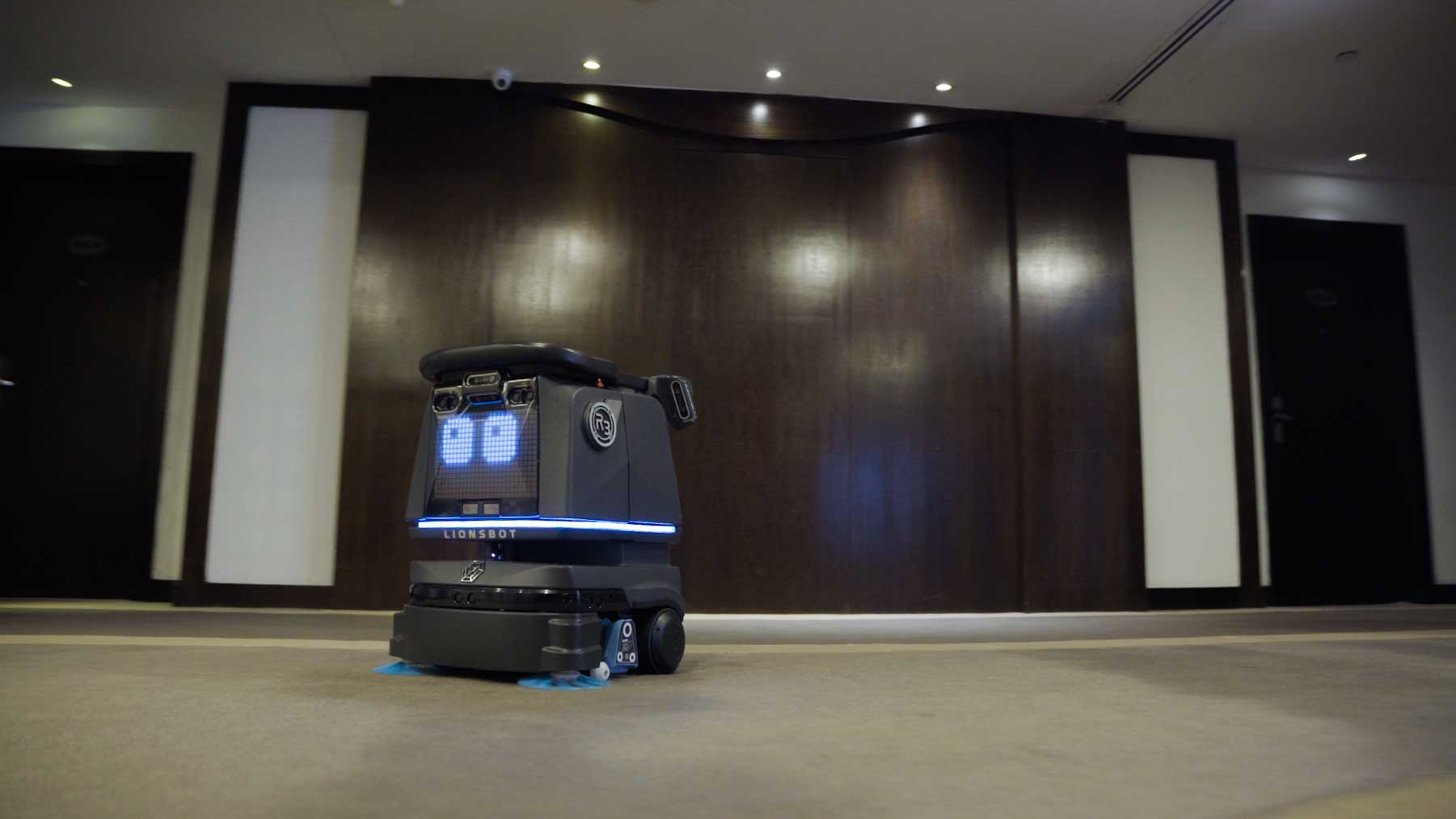 Length
521 mm / 20.5"
Width
482 mm / 19"
Height
655 mm / 25.8"
Cleaning Width
350 mm / 18.8" (w/o side brush)
550 mm / 21.7" (w/ side brush)
Vac Tank Capacity
6L / 1.6 gal
Max. speed
1.3 - 2.2 mph
Lidar Coverage
25 m / 82 ft
Avg. Practical Efficiency
500 - 800 m²/h
/ 5,382 - 8,611 ft²/h
Max. Theoretical Efficiency
1,260 m²/h
/ 13,563 ft²/h
Max. Run Time
2 - 3 hours
Charging Time
2 hrs
Sound
61.7 dB
Optional Accessories
Charging Station
Dust Mop Attachment
Ready to experience the R3 Vac?
Click the button below to book an appointment or demo with our Sales Consultants today.