Easy To Use
Simple and Powerful—our guiding mantra. Whether you're eighteen or eighty, we strive to make
our cleaning robots intuitive and simple—turning anyone into a cleaning superhero.
Our App
Powerful cleaning made simple.
Real-time notifications built into an
easy-to-use interface—just tap
and clean!
One Cleaner,
Many Robots
Control multiple, unique LeoBots—with
just the touch of a button.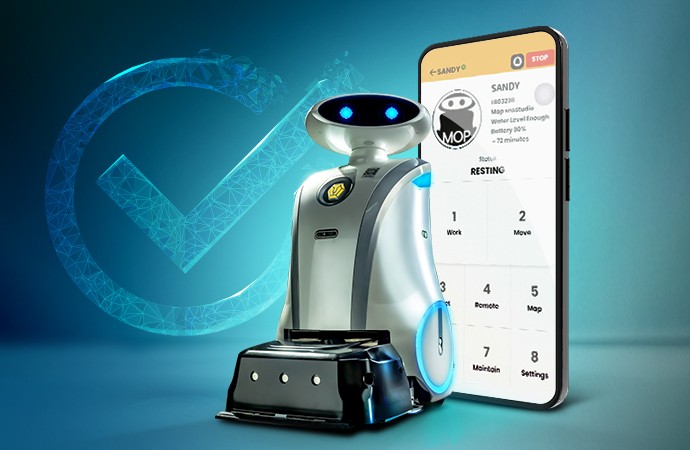 Easy to Set Up
From mapping to everyday use, every
step of the process is fast, painless and
so, so simple.
Robots People Love
Do robots only come out at night? We don't think so. Our LeoBots are a welcome addition to any space,
cleaning unobtrusively at any time of day—even entertaining people on the go! We make robots people
love, for both their cleaning and their personalities.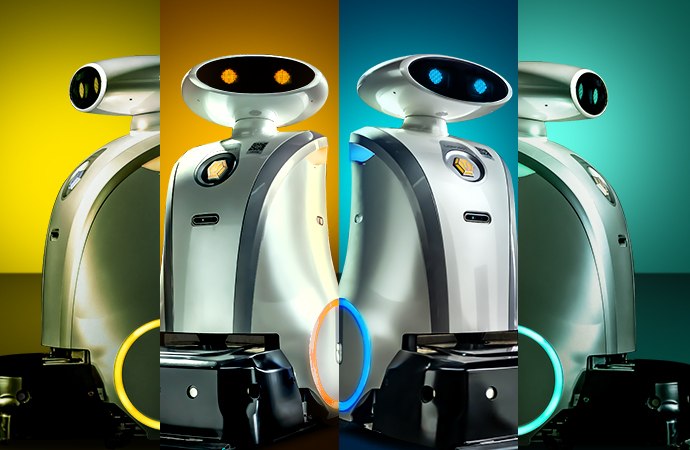 Always Presentable
Sleek-looking and quiet, our beautiful
LeoBots work perfectly in the
background—cleaning while never
looking out of place.
"Excuse Me,
I Want to Clean!"
Another boring robot? Far from it! Built
with an affable personality and emotion,
our LeoBots will bring a smile
to your face.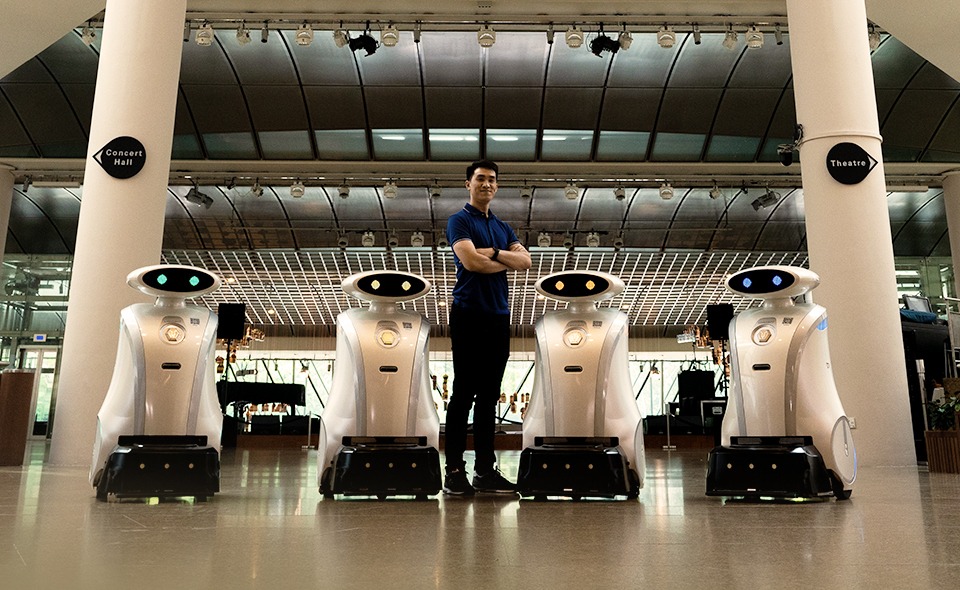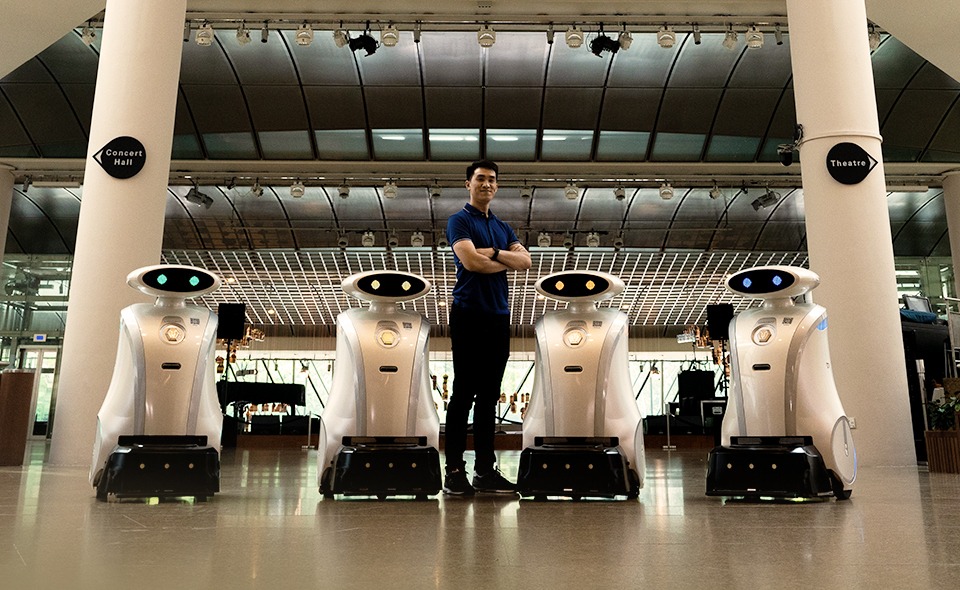 Passion and Pride
Every LionsBot robot is specially made,
every detail lovingly crafted and
engineered—a product of passion.
It Works Better
Three hours of cleaning? Why not ten? 48L of water per hour? Try 600ml. Our LeoBots work harder,
longer and better than the competition—delivering powerful results on just a two hour charge. In other
words, they just work better.

The LionsCloud
Real-time notifications, full control,
complete analytics, worksites, and
more—our LionsCloud system puts all
the information and power you need in
one, easy-to-navigate place.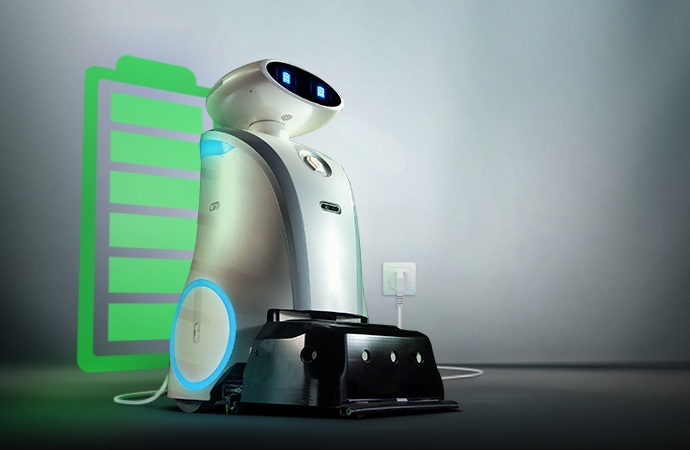 Longer
Battery Life
10 hours of continuous cleaning on
just a two hour charge—quality that
outshines the competition, with
smart energy management and
better, energy-saving motors.
Better Cleaning
Our patent-pending cleaning
mechanisms clean better, with less noise
and greater dryness—professional
cleaning results that traditional robot
cleaners just can't compete with.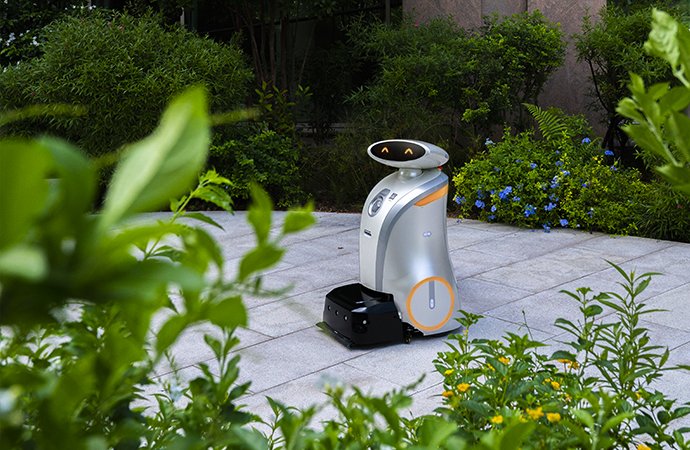 Always Sustainable
From using just 600ml of water for an
hour of cleaning to using zero harsh
chemicals, our LeoBots are sustainable
to run, last a long time, and are
easily recyclable.

Interested to find out more? Check out our Cleaners Stories.
See our LeoBots in action. Contact us today