Say Hello To
the R12 Rex CS
And Goodbye To
Pre-sweeping.
Specially designed for distribution centres, warehouses and anywhere that requires pre-sweeping.
4.5

Running Time

1270

Cleaning Width

UP TO 95

Brush Pressure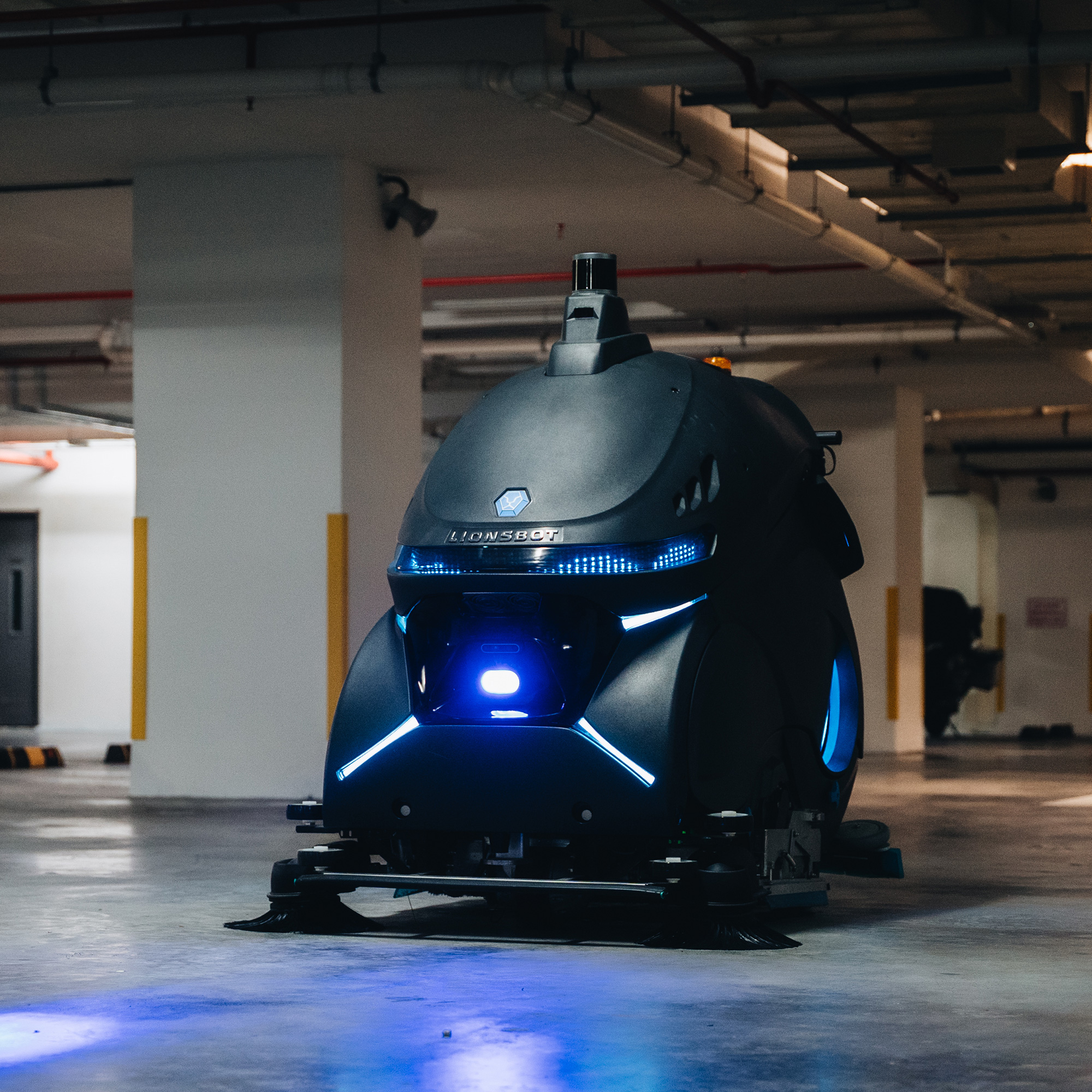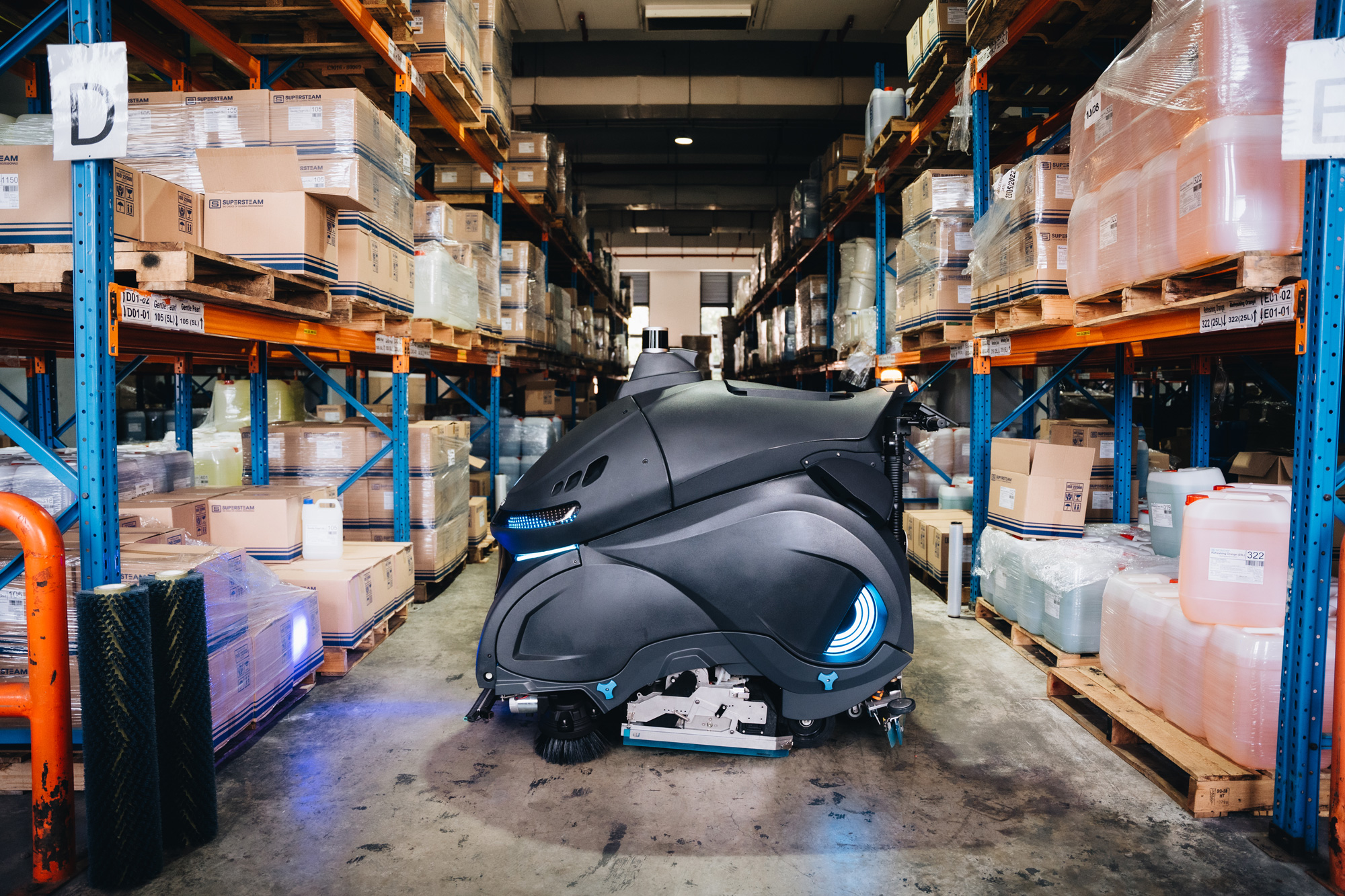 Traditional killers of scrubbing are all the things on the floor of the warehouse like wraps, wooden pieces, leaves etc.
Boom – the Rex CS clears everything.
The Rex CS.
your answer to large-scale cleaning anywhere.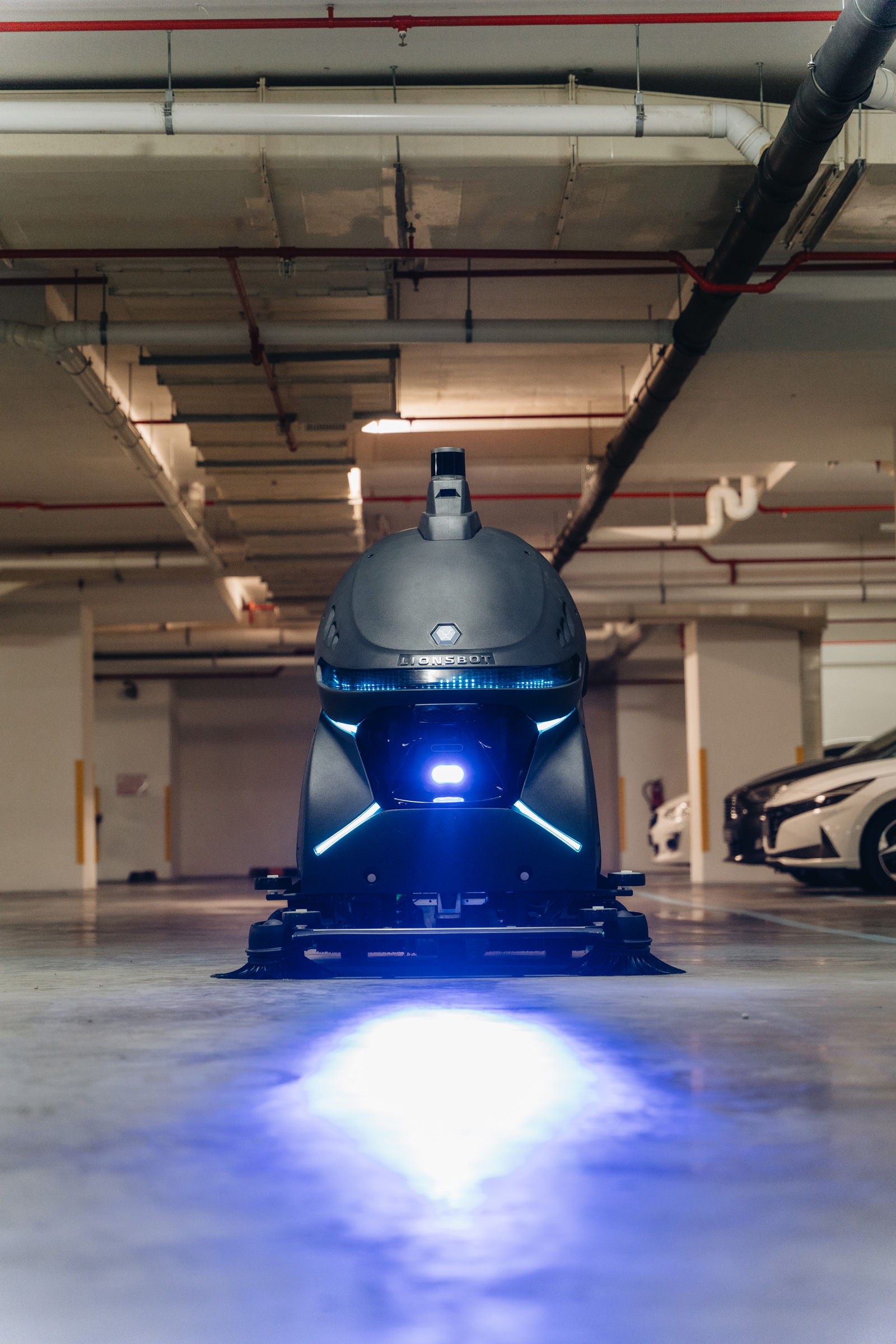 1270 MM
Cleaning Width
Side brushes that are able to clean right to the edges, leaving floors impeccable.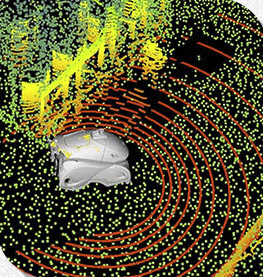 200m Lidar
Coverage with 3d slam
Clean better, further and safer without losing localisation.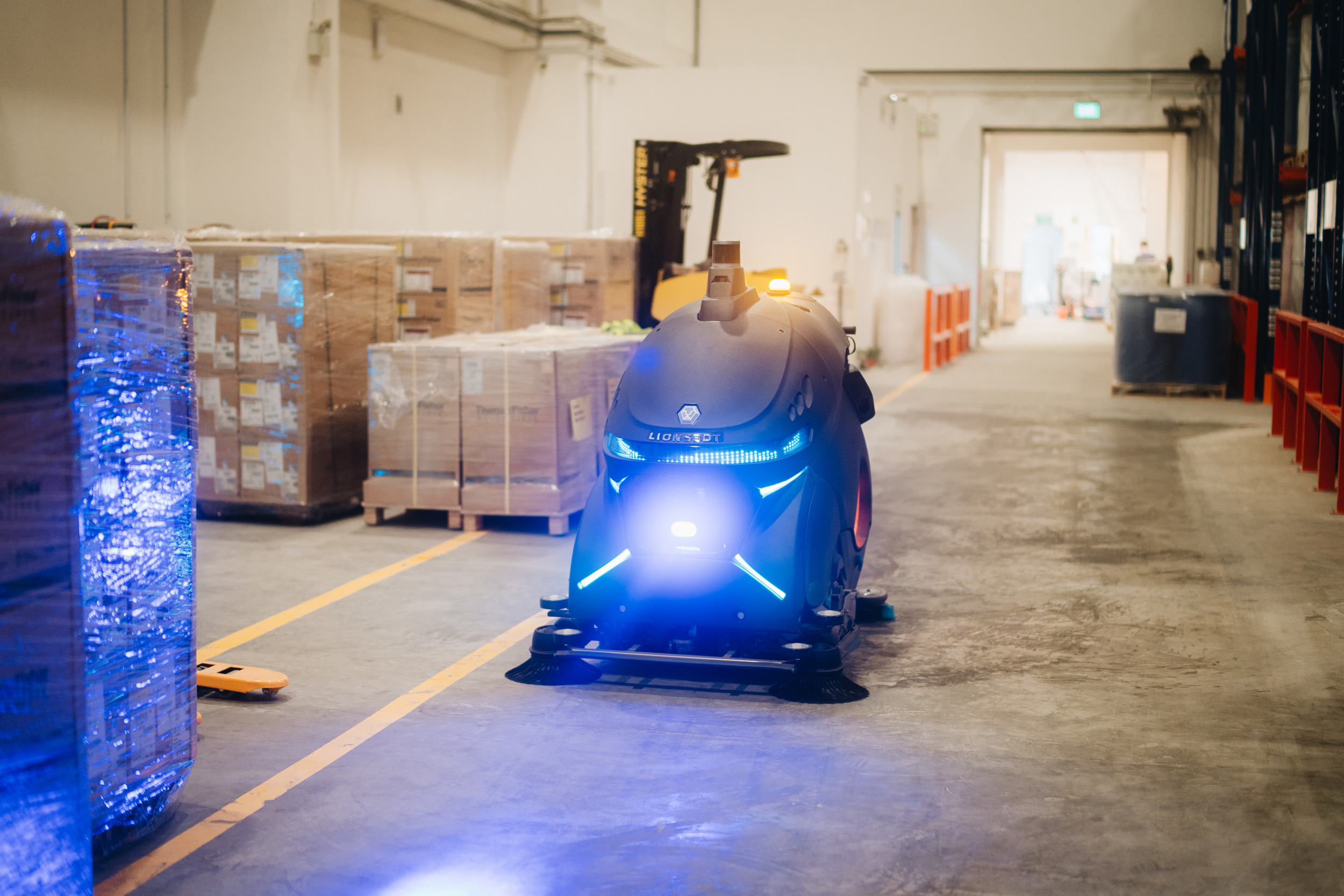 100,000 Square feet per charge
The Rex CS goes the extra mile per charge, while being smart enough to refuel itself at its docking station.
the_field('rich_title'); ?>
With its world-class cleaning mechanism, the Rex CS picks up debris while delivering powerful scrubbing performance. A 200m LIDAR range with 3D SLAM enables it to see further, map better and be more efficient. And when it's done, it auto-docks into its own refuel station — getting ready to go for the next round.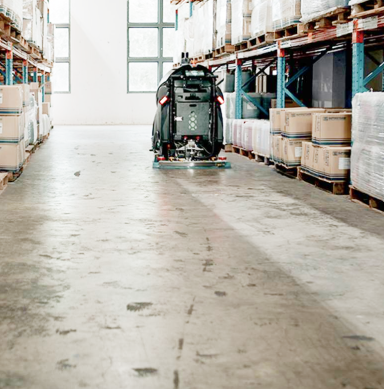 Eliminate Hard Stains
Delivering up to 95kg of unadulterated scrubbing power to remove the toughest of stains!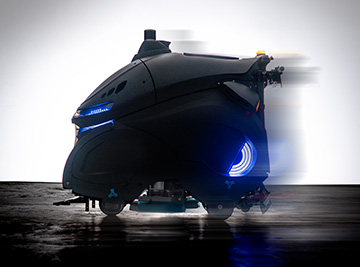 Cleans Super Fast
With a tight turning radius, the Rex CS delivers class-leading nimbleness, able to traverse a large variety of locations, from cramped warehouses to full carparks.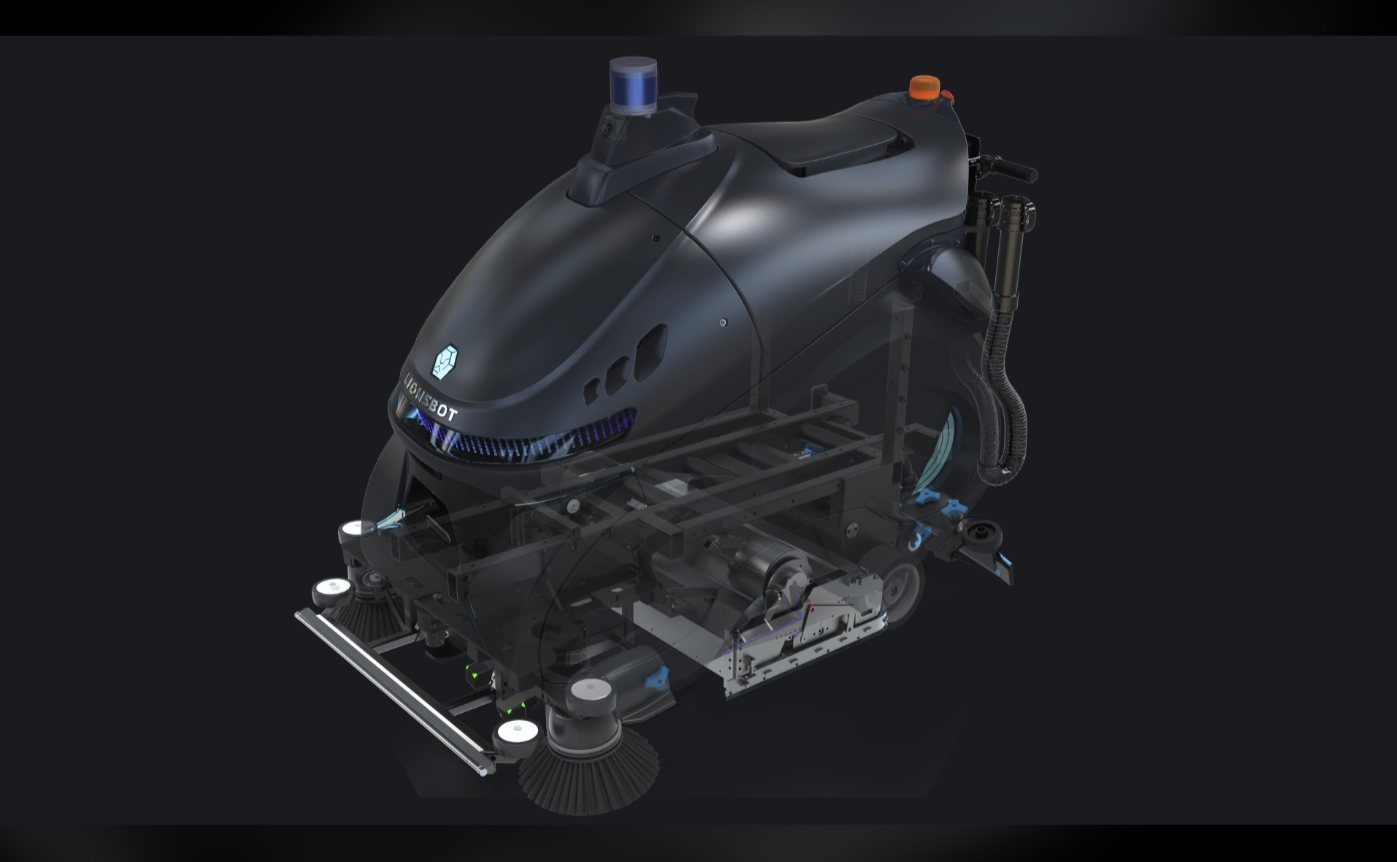 Built To Last
Made with only the best materials, we have full confidence in the make and build quality of the Rex CS! Proudly built in Singapore to our stringent and exacting standards.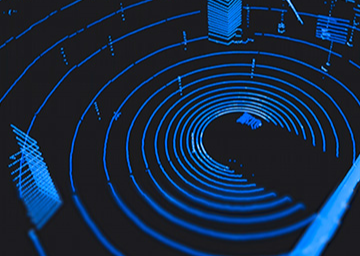 All-Sensing
With a 200m LIDAR range and 3D SLAM, the Rex CS is an all knowing king - able to effectively avoid dangers with advance active obstacle tracking.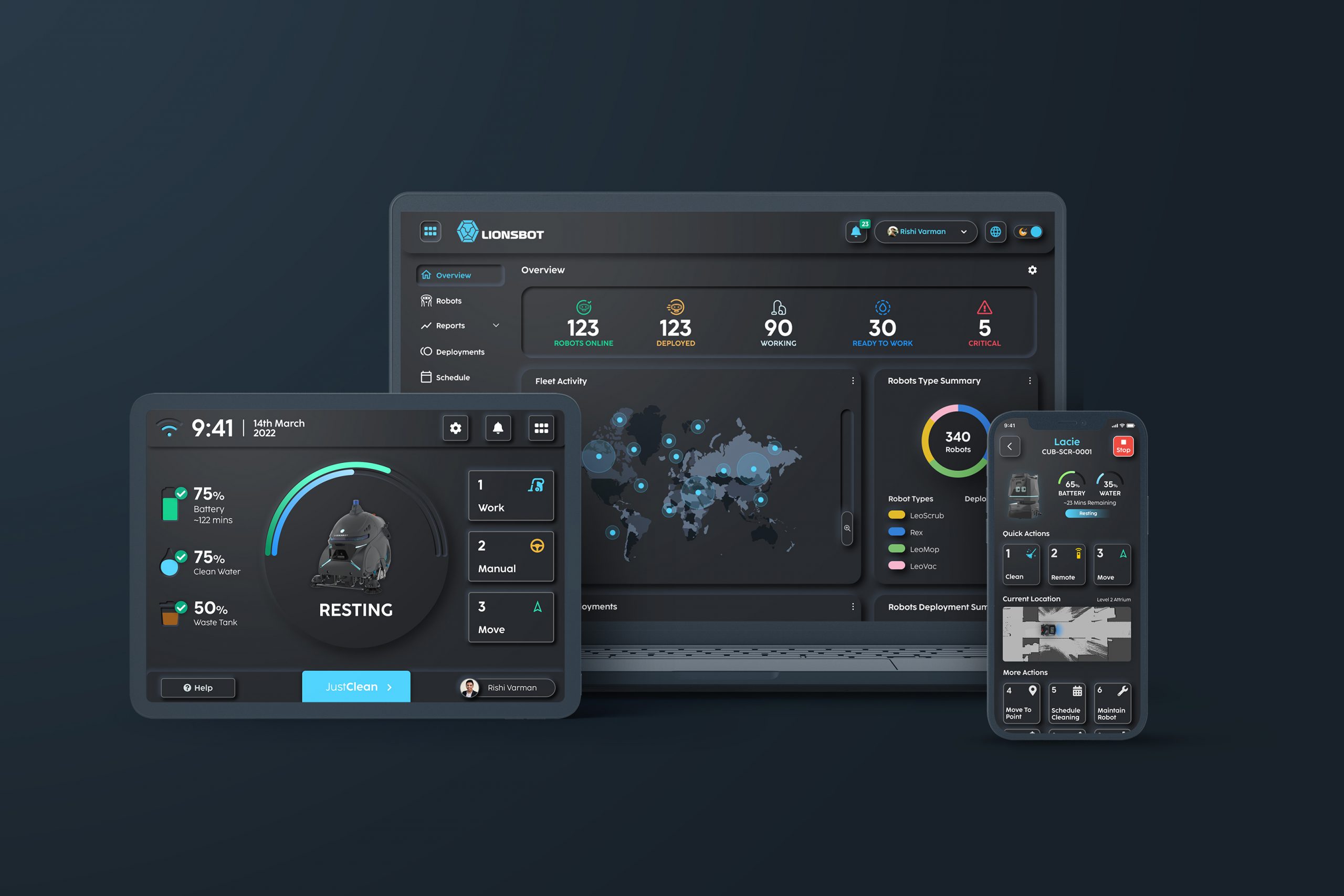 Multiple Control Options
Keep complete control with 3 easy options: a high-definition touch-screen, a manual cleaning mode, and lastly launch through our LionsClean app!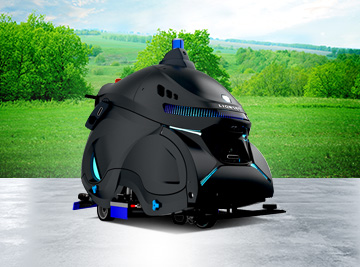 sustainable & efficient
With a class-leading brush size and larger water tanks, the Rex CS delivers efficient cleaning a pound-for-pound winner that both you and the planet will love.
THE REX CS
GALLERY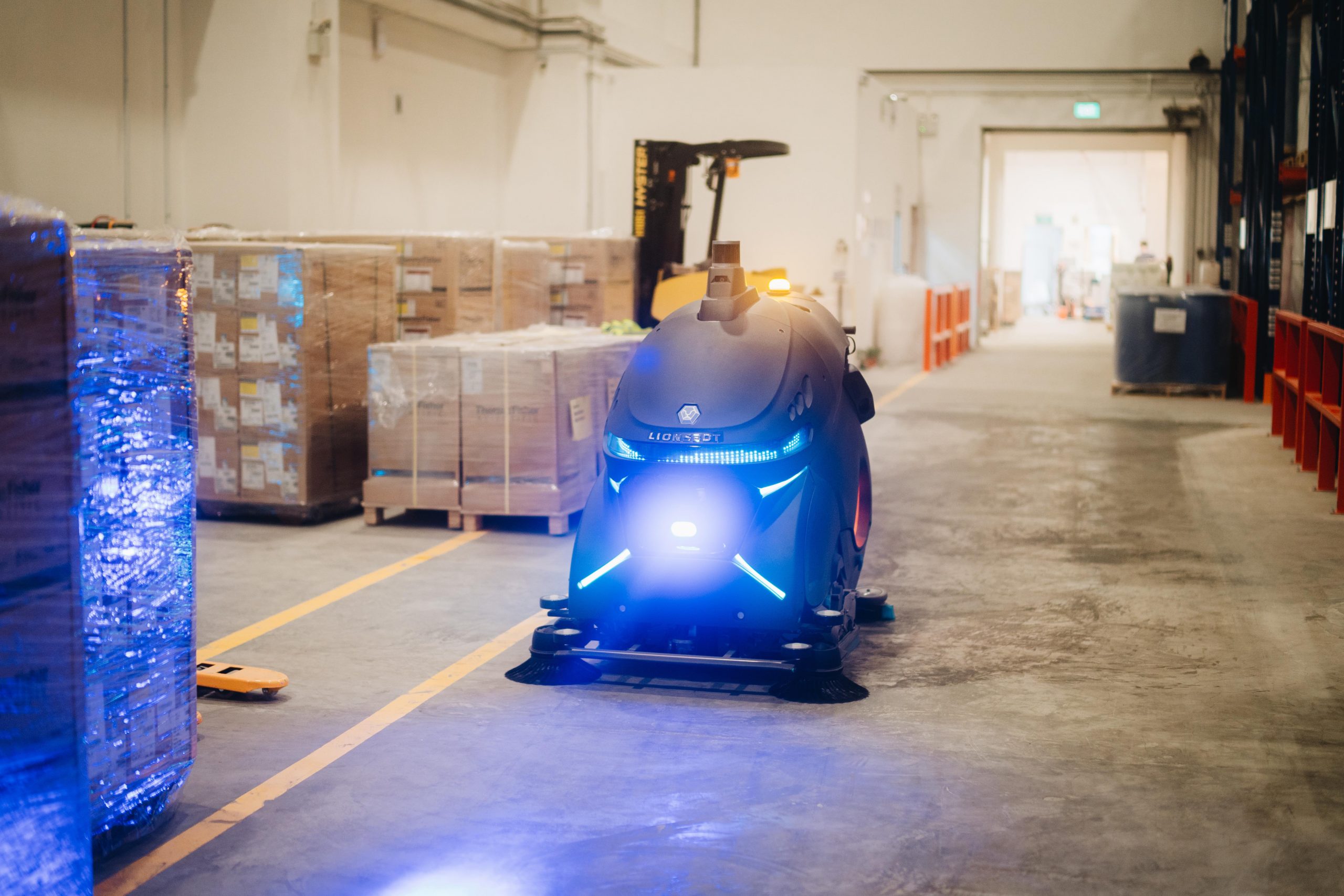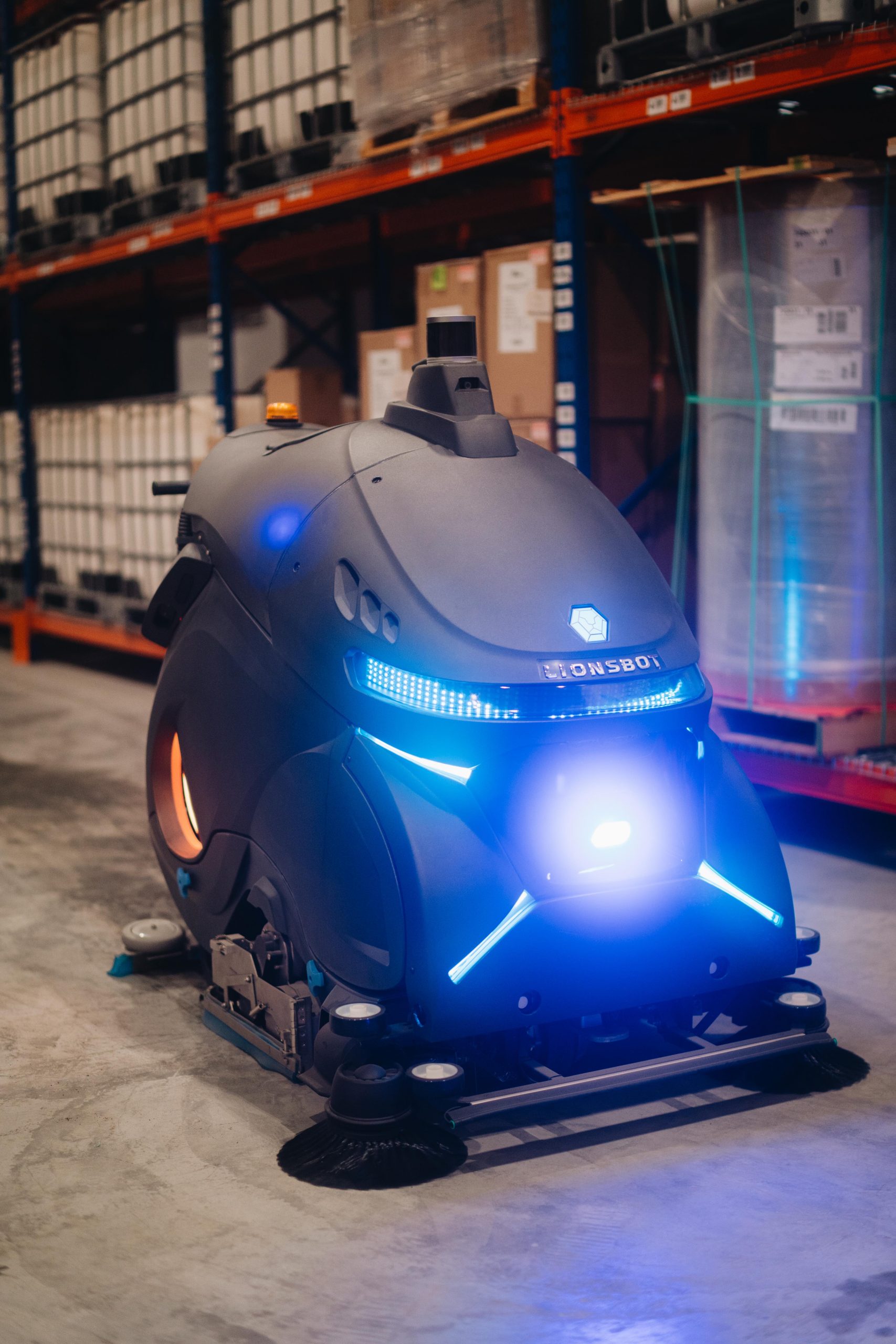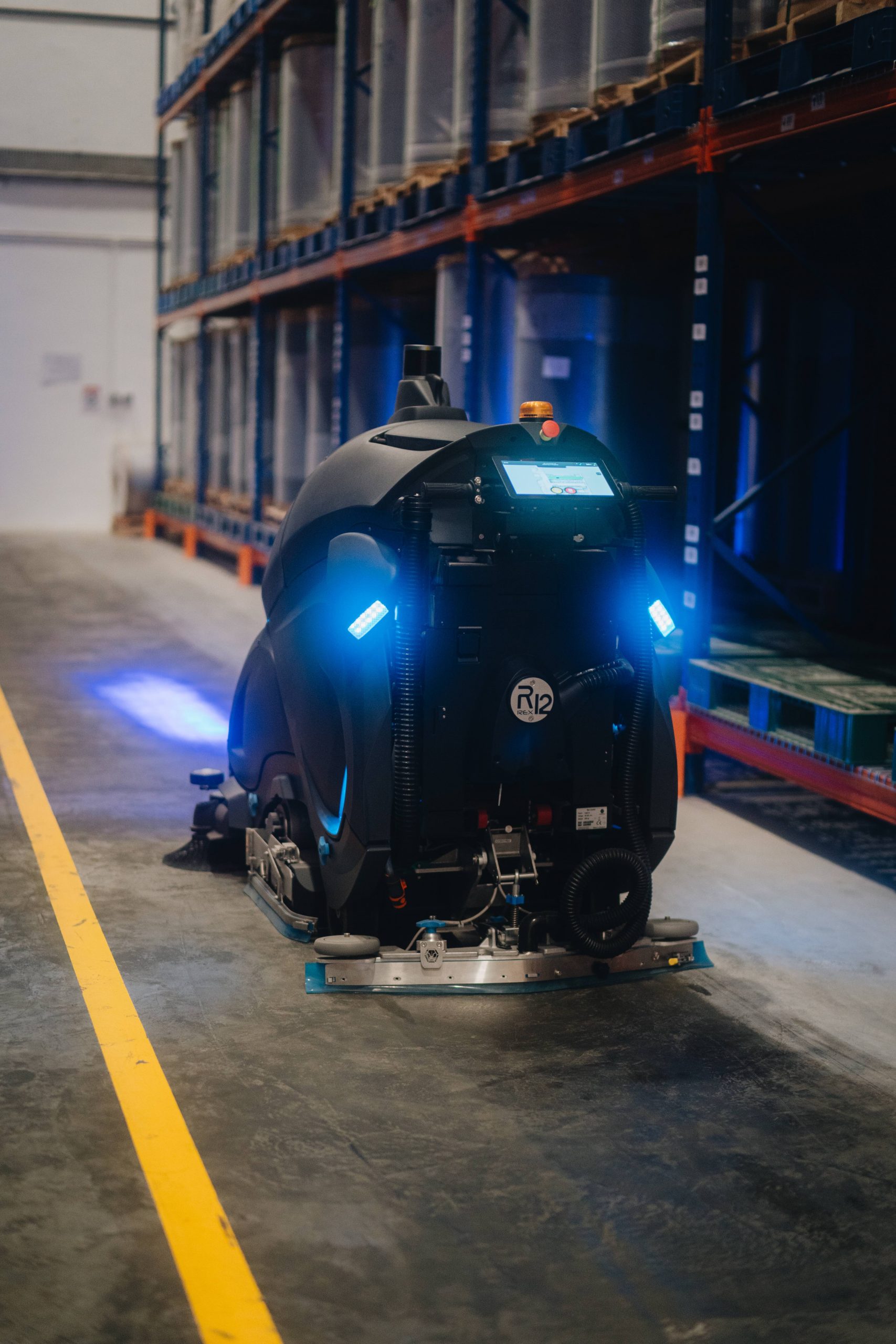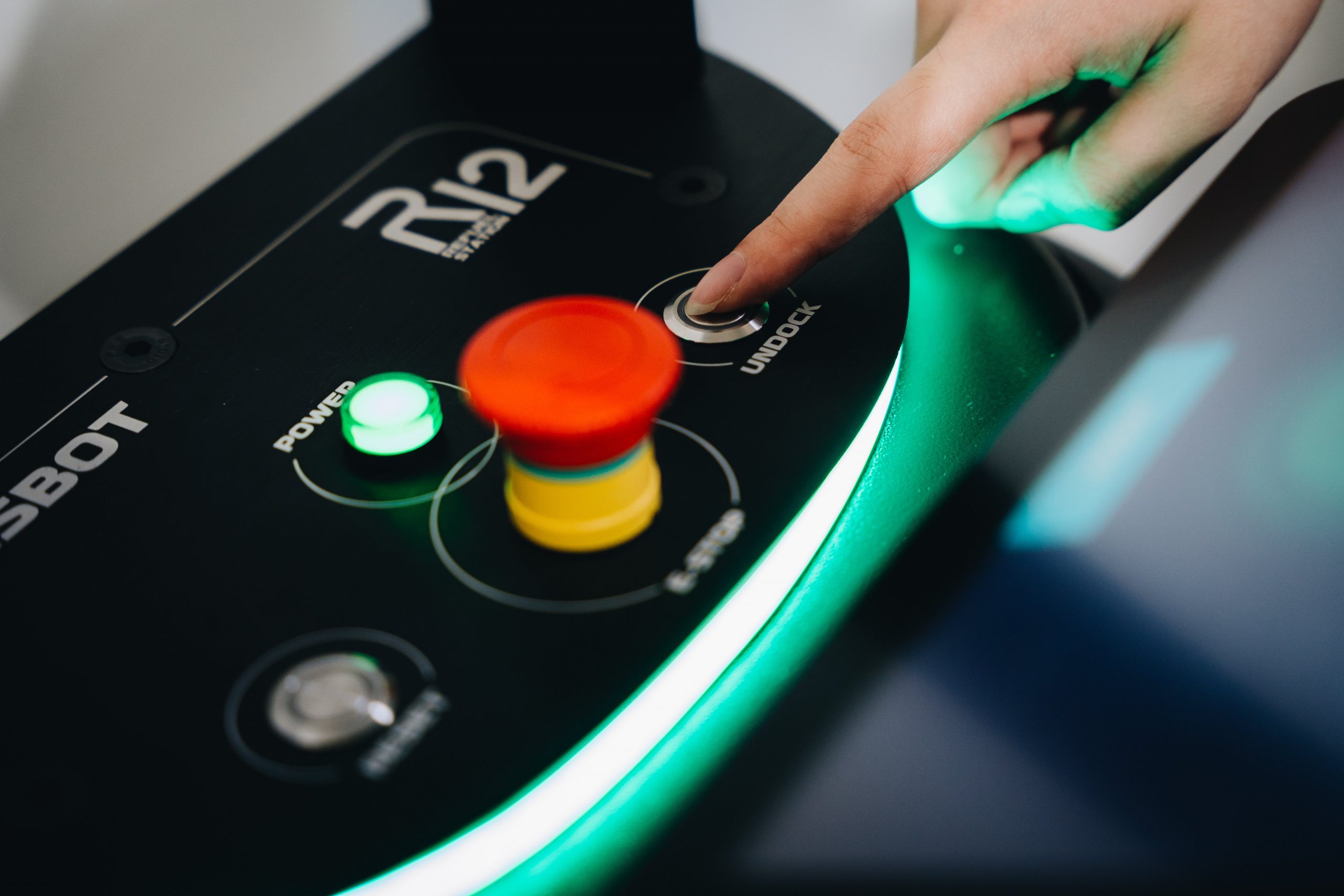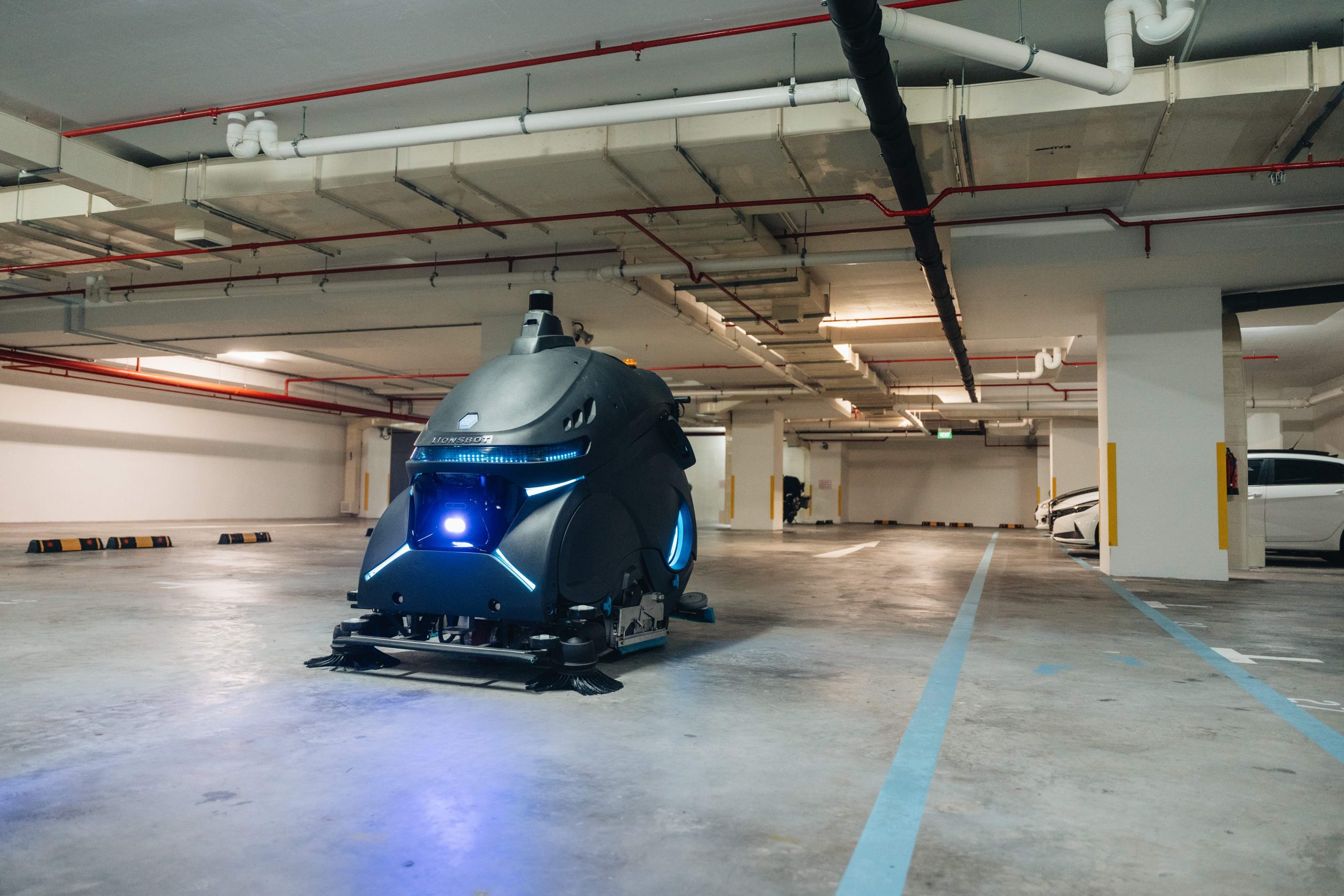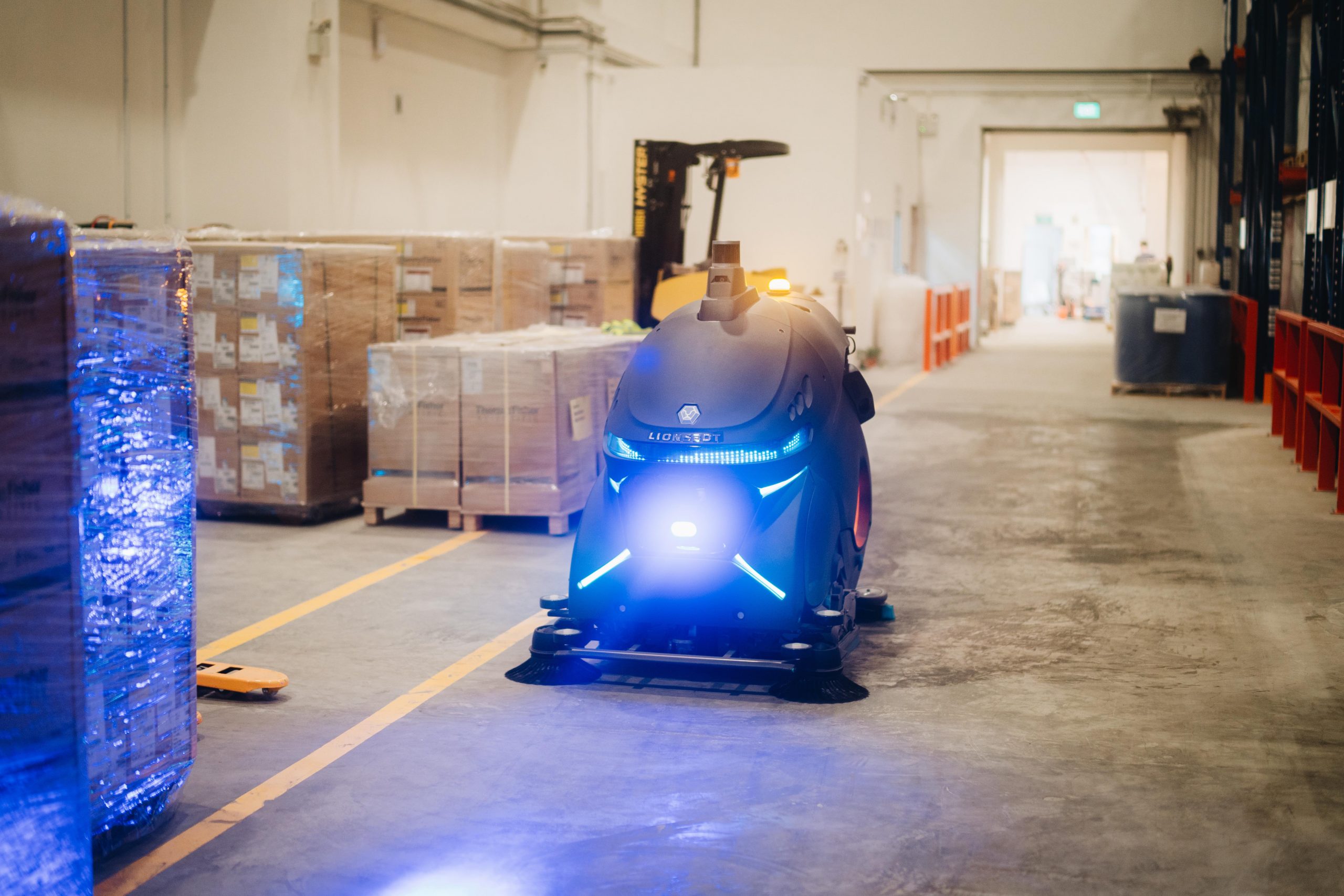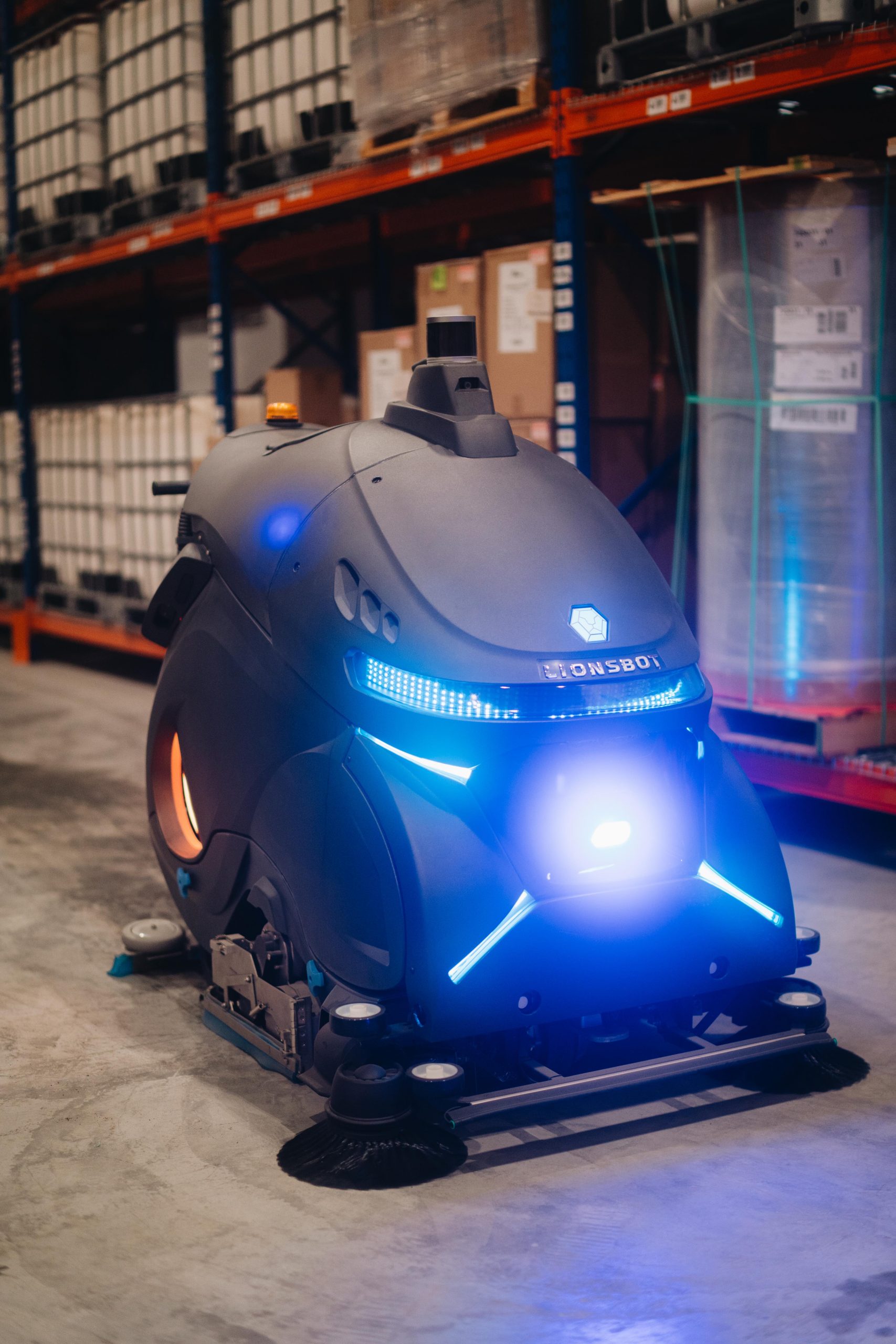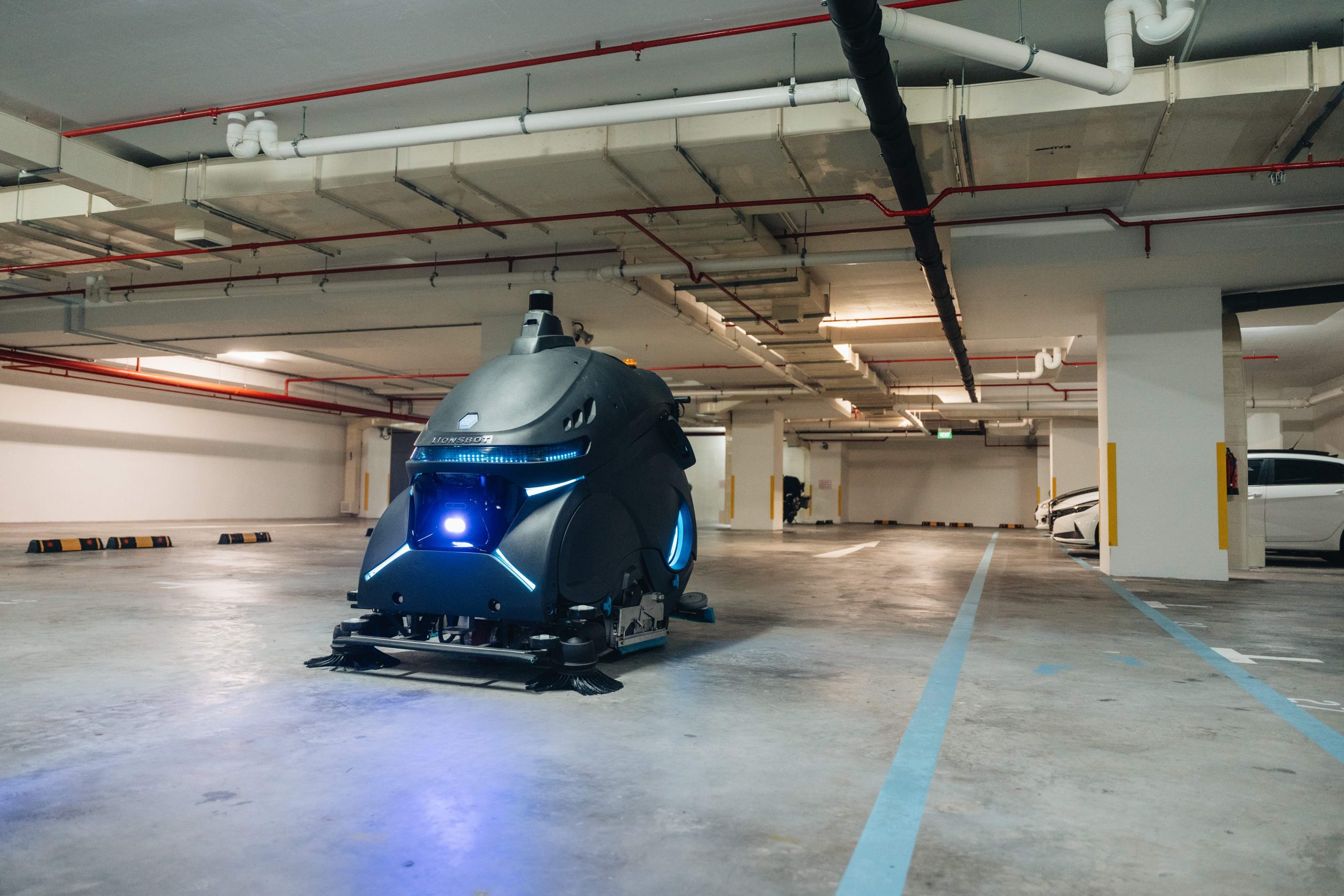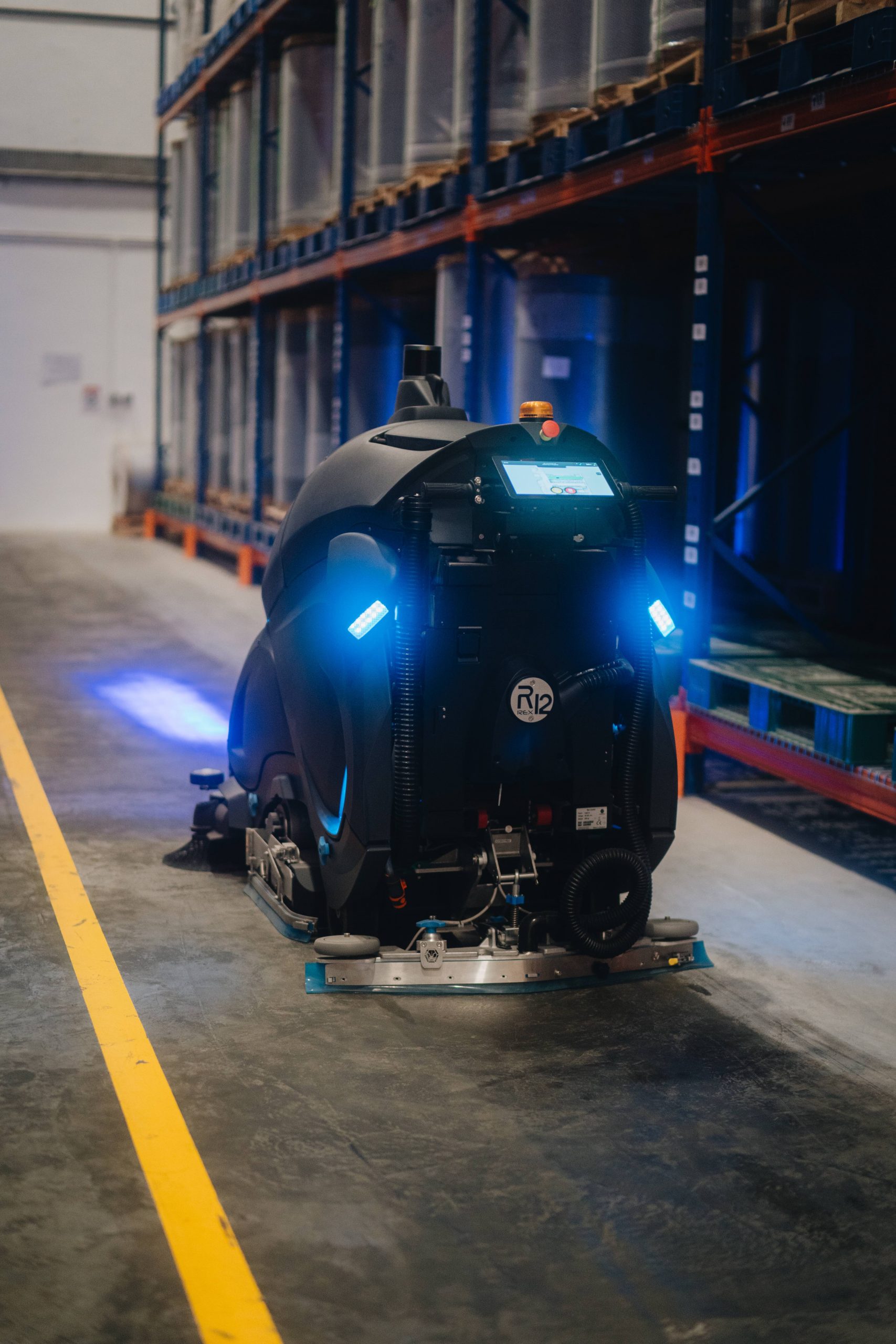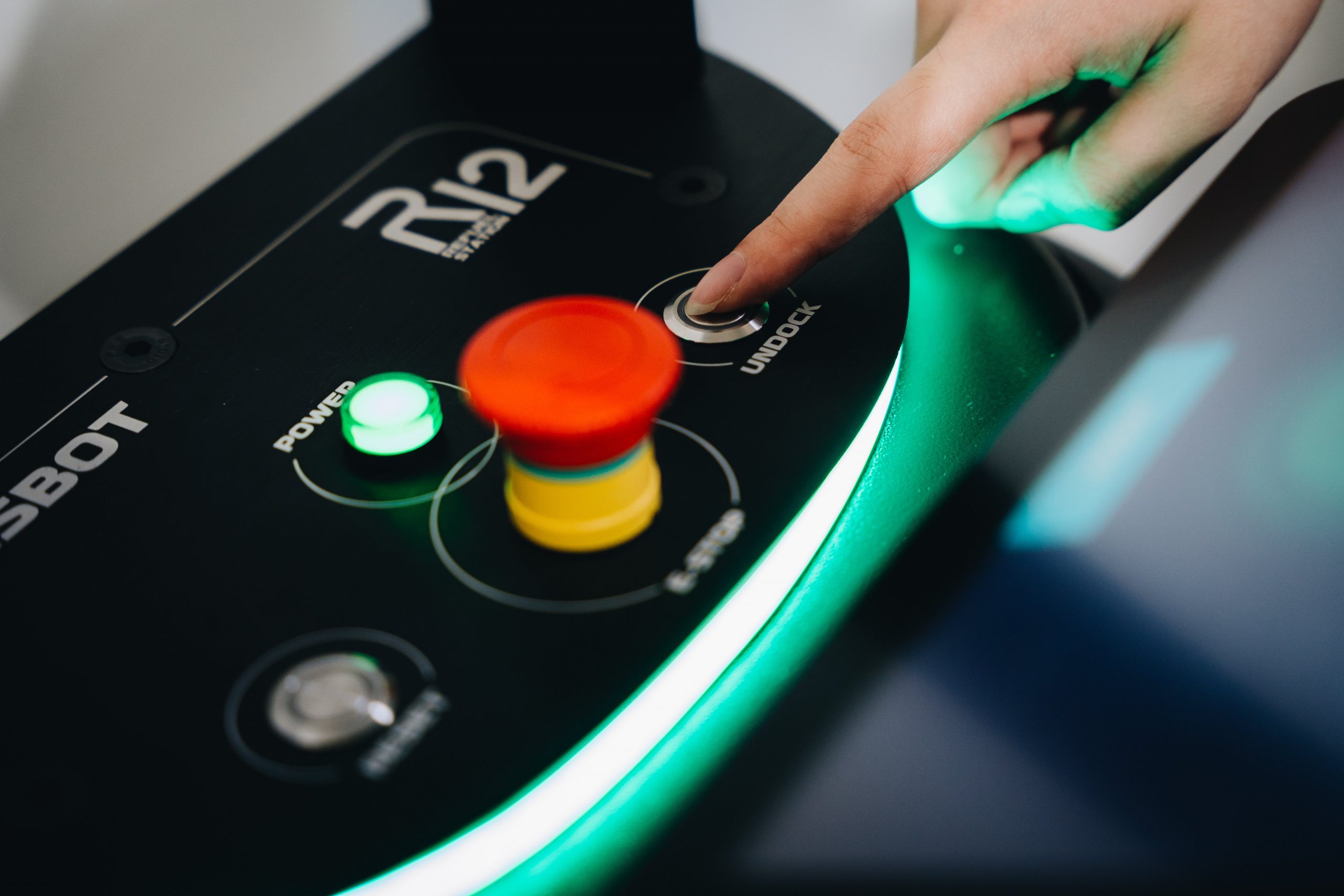 Length
1,715 mm / 67.5"
Width
938 mm / 36.9"
Height
1,473 mm / 58"
Working Width
780 mm / 30" (w/o side brushes)
1,270 mm / 50" (w/ side brushes)
Squeegee Width
950 mm / 37.4"
Weight
585 kg / 1,290 lbs
Maximum Slope
6 degrees (Manual mode only)
Brush Pressure
Up to 95 kg / 209 lbs
Maximum Speed
Transport: 0.7 m/s / 1.6 mph
Cleaning: 1.4 m/s / 3.1 mph
Avg. Practical Efficiency
2,700 - 4,000 m²/hr
/ 29,063 – 43,056 ft²/hr
| | |
| --- | --- |
| Solution Tank | 140 L / 37 gal |
| Waste Water Tank | 140 L / 37 gal |
| Chemical Pouch | 5 L / 1.3 gal |
| Defoamer Capacity | 1 L / 0.3 gal |
| Max. Runtime | 3.5 - 4.5 hrs |
| Avg. Charging Time | 8 - 10 hrs |
| Avg. Sound Level | 71 db |
| User Control | Award winning LionsClean app, touchscreen, LionsCloud dashboard or manual |
| Operation | Manual over-ride, autonomous cleaning |
| Cleaning Mechanism | 2x cylindrical brush, 2x side sweeping brush, squeegee |
Ready to experience the Rex CS?
Click the button below to book an appointment or demo with our Sales Consultants today.