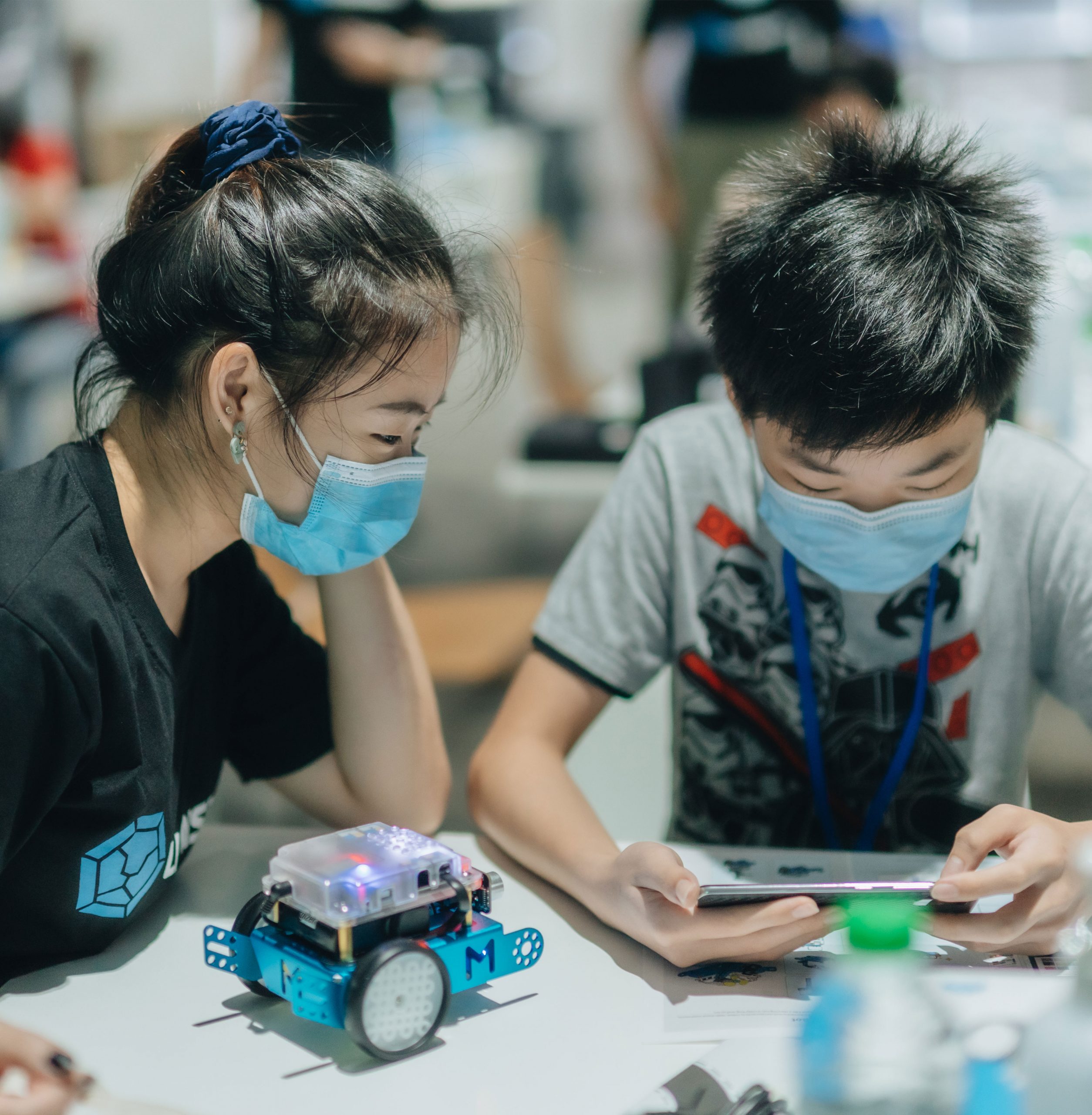 10 December
Robotics Engineer of the Future 2021
65% of children will work in jobs that don't yet exist today. To spark interest and passion in the future of jobs and technology, Saturday Kids—Singapore's first coding school for children—organises an interactive programme for the nations' budding coders. Code in the Community is an immersive experience where children can get the chance to meet industry leaders, and get hands-on with the technological innovations of today!
To celebrate National Engineers' Day, Saturday Kids teamed up with LionsBot International, the award-winning autonomous cleaning robotics company based in Singapore. Kids got the chance to spend a day at their office and manufacturing plant, getting up close and personal with their world-renowned robots. They also got to meet with hardware engineers, as well as build and programme their own robots for themselves!
Benjamin—a mechatronics engineer from LionsBot and workshop facilitator—shared about how creating opportunities like these for disadvantaged kids makes an impact in our community.
"Imagine if every kid in primary school or secondary school had an opportunity like this. It might spark something in their heart that might give them inspiration in their career path – something that causes them to go, 'maybe I want to be a robotics engineer'. Here, they're learning through self-exploration. You always want kids to explore on their own, rather than teach them step-by-step. Self-exploration needs to happen."
As an industry leader for robotic automation in Singapore, LionsBot is passionate about shaping the future of technology and innovation in the nation.