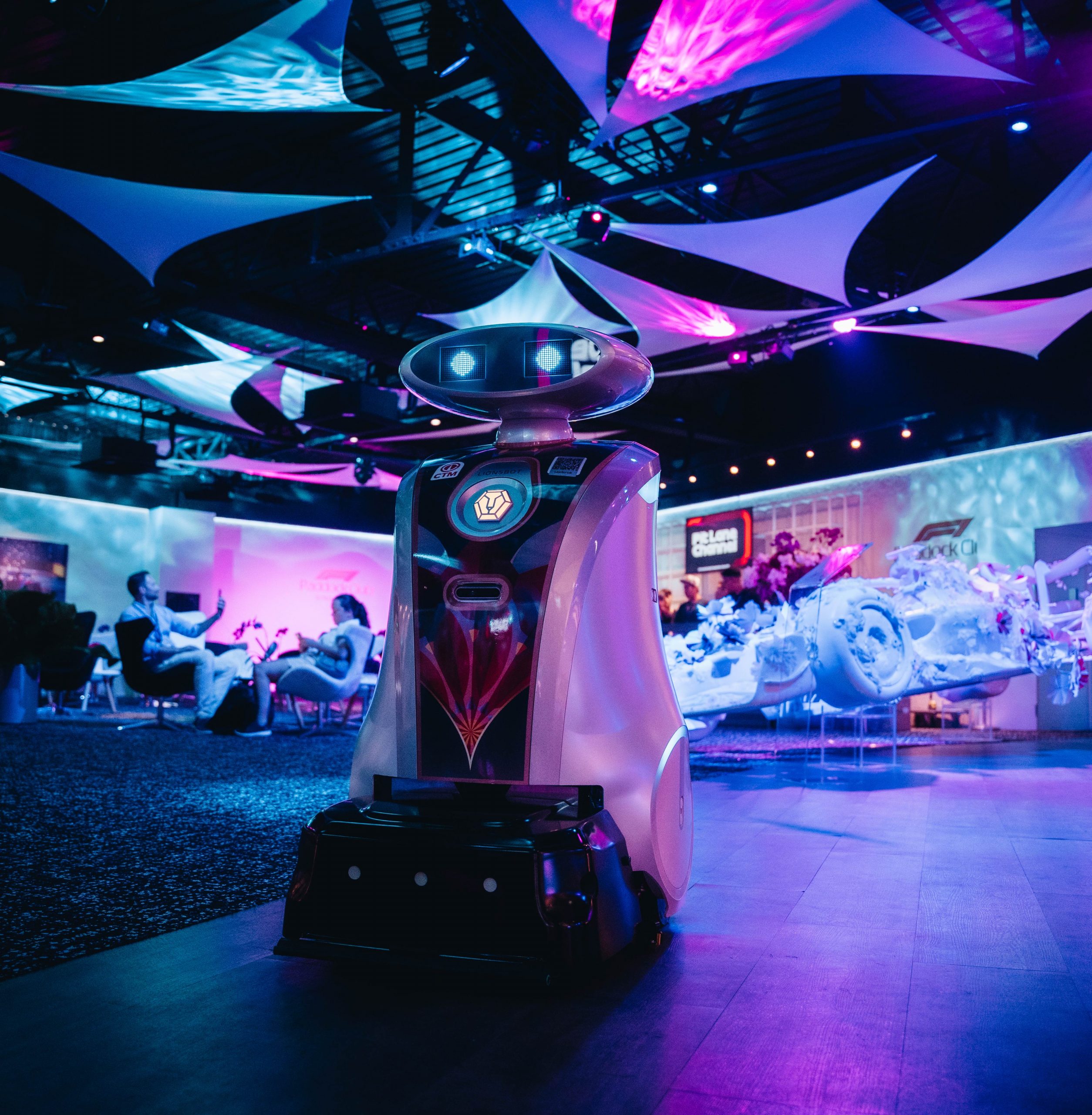 14 December
Formula 1 2022
After two years of absence, the Singapore Grand Prix made a return to be bigger and better than ever. Holding the title of the world's first night race, it saw a 302,000-strong crowd from 30 September – 2 October 2022—the highest attendance on record for the event since its inception in 2008.
Recognised for their smart cleaning robots, LionsBot had the privilege of supporting such a prestigious and high-octane event. The autonomous robotics company worked together with Chye Thiam Maintenance to clean the Paddock Club and Corporate Suites at the F1 Singapore—as well as showcase their robots' endearing design and smart cleaning prowess to a wider audience.
To tie in with the event, LionsBot dressed up the LeoBot, the R3 Scrub, and R3 Vac in designs and colours that exuded the thrill of the race, as well as reflected the company's partnership with Chye Thiam Maintenance. Attendees were able to witness these robots, emblazoned with eclectic finery, in action as they went about the venue cleaning. There were also LionsBot engineers and members of the Robot Support Team standing by to answer queries from curious onlookers regarding the robots.
LionsBot was glad to help contribute to the electrifying atmosphere, grand festivities, and unforgettable experiences that took place over the race weekend. A huge congratulations to Sergio Pérez who had a phenomenal showing and took home the trophy!