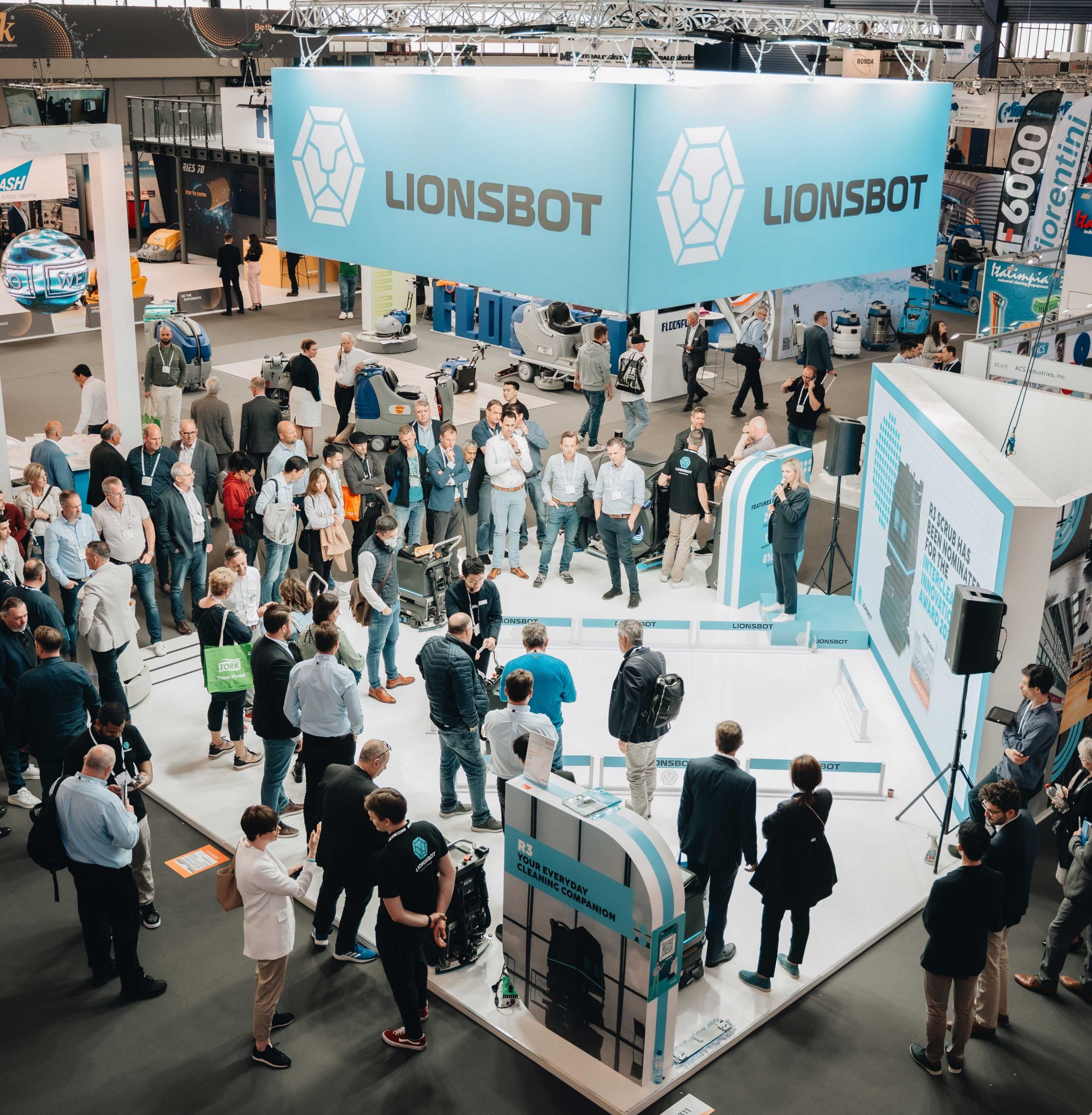 15 May
Interclean Amsterdam 2022
After 4 years since the last physical convention, the international cleaning industry reunited once again for Interclean Amsterdam 2022. Taking place from 10–13 May 2022, the four-day event featured over 600 exhibitors and over 25,000 visitors across 125 countries. Everyone was full of cheer and high spirits, getting to see friends of the industry again, as well as witness all the latest innovations in cleaning technology today.
It was a big event for LionsBot International—the award-winning autonomous robotics company from Singapore—who received great support and interest at their booth. Visitors, dealers, and customers gathered in crowds to watch hourly live demonstrations of their state-of-the-art robots. With a reputation for leading-edge technology, head-turning design, and a portfolio of international awards including the Interclean Innovation Award 2020, LionsBot was one of the favourites to look out for.
It was also the global launch of the LionsBot family's newest addition, the R3 Scrub. A high-performance cleaning robot featuring versatile cleaning modes and made less than a metre tall, the R3 Scrub's reveal was a highlight of the event. Everyone had their eyes on the little autonomous cleaner, also because it was nominated for this year's grand prize—the Interclean Innovation Award 2022.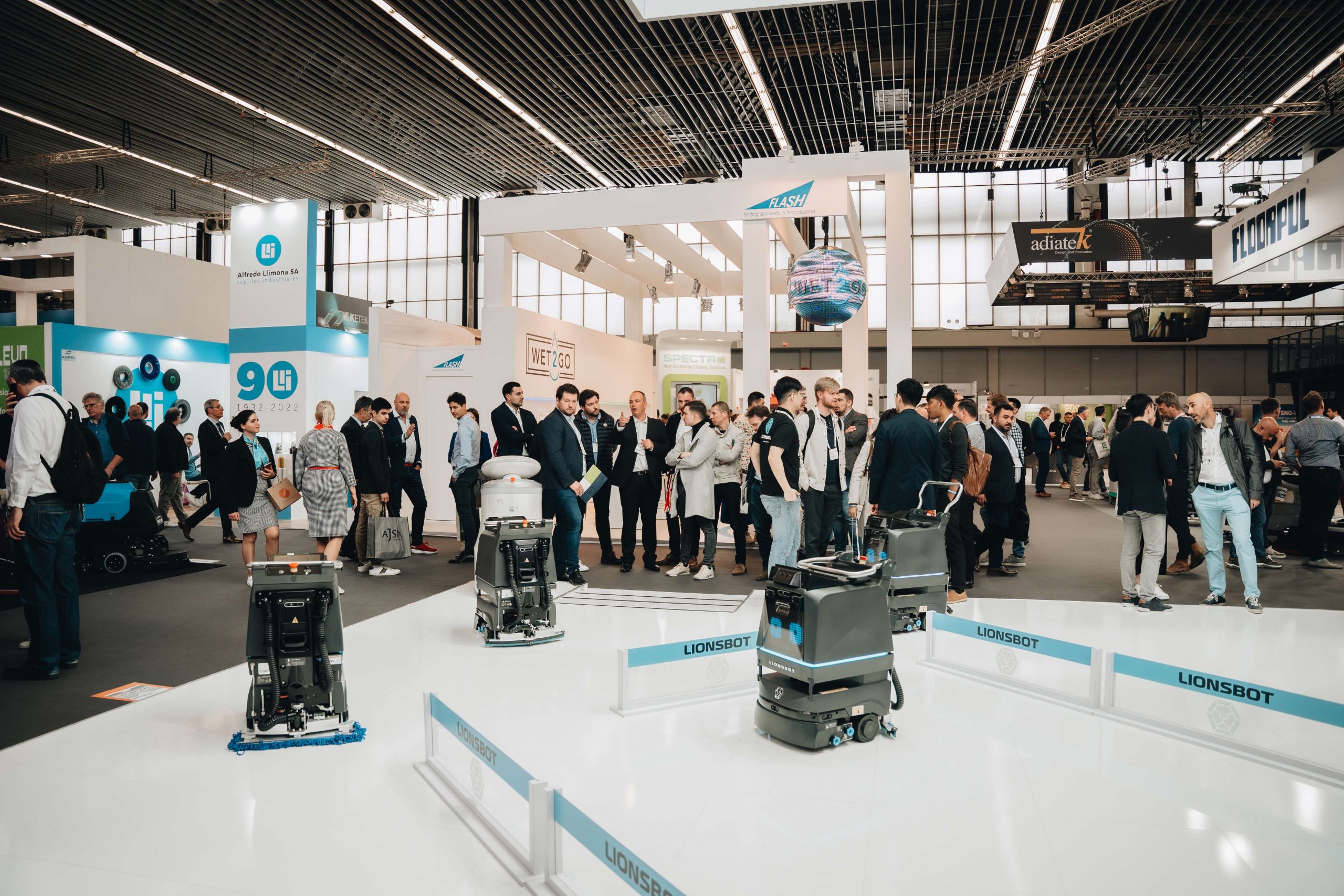 The event was a fantastic opportunity to catch up with supporters, dealers, and customers from all across the globe. It was also an eye-opening experience for everyone there, getting to see the future of cleaning technology in person.
Onwards to the next Interclean event in 2024!