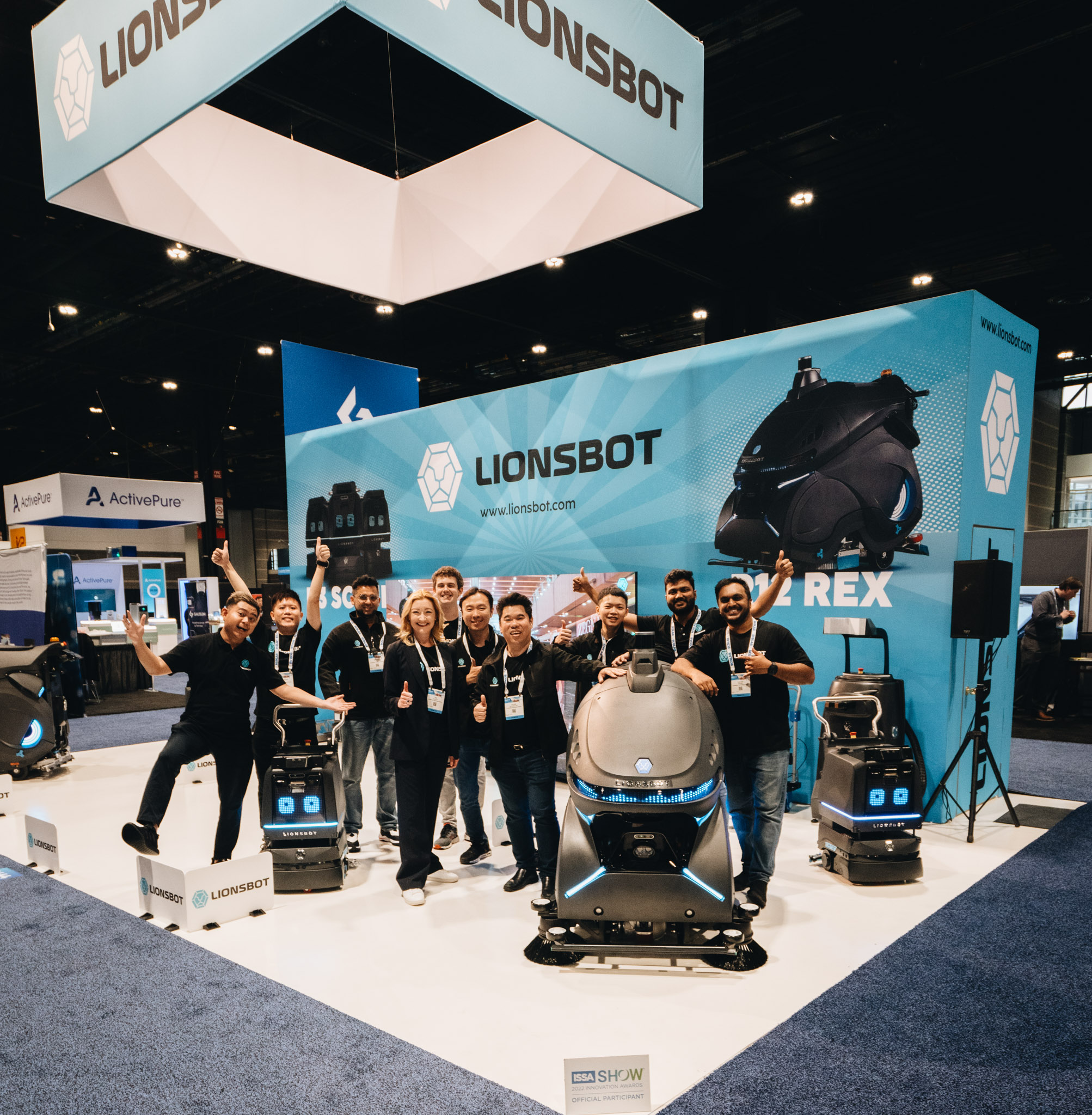 12 December
ISSA Chicago 2022
A congregation of the latest resources, trends, and solutions in the cleaning industry from across the world, the ISSA Show North America provides its participants with invaluable opportunities for education, networking, and product discovery under one roof. This year, the exhibition took place from 11–13 October 2002 at the McCormick Place Convention Center in Chicago.
Attending this event was monumental for LionsBot as it marked their debut in the US. The internationally recognised autonomous robotics company from Singapore garnered large crowds around their booth not just from the get-go, but throughout all three days.
LionsBot's robots constantly impressed participants during hourly live demonstrations thanks to their industry-leading specifications and striking designs. As they showcased their eye-catching water efficiency and overall efficacy in cleaning, all eyes were on the versatile R3 Scrub, the powerful R12 Rex Scrub—and the latest R12 Rex CS.
LionsBot unveiled their newest large-scale cleaning robot—the R12 Rex CS. Capable of exerting 95kg of downward pressure and with 115cm of cleaning width, it outclasses all other autonomous cleaning robots in its category. Reliable, efficient, and easy-to-use, it was a dominant display of LionsBot's innovative spirit and commitment to driving the future of cleaning.
The ISSA Show North America 2022 proved a great and timely opportunity for the Singapore-based LionsBot to take their first steps into the US market—besides generating greater international interest for the company, it helped put Singapore in the spotlight as the home of forward-thinking cleaning.