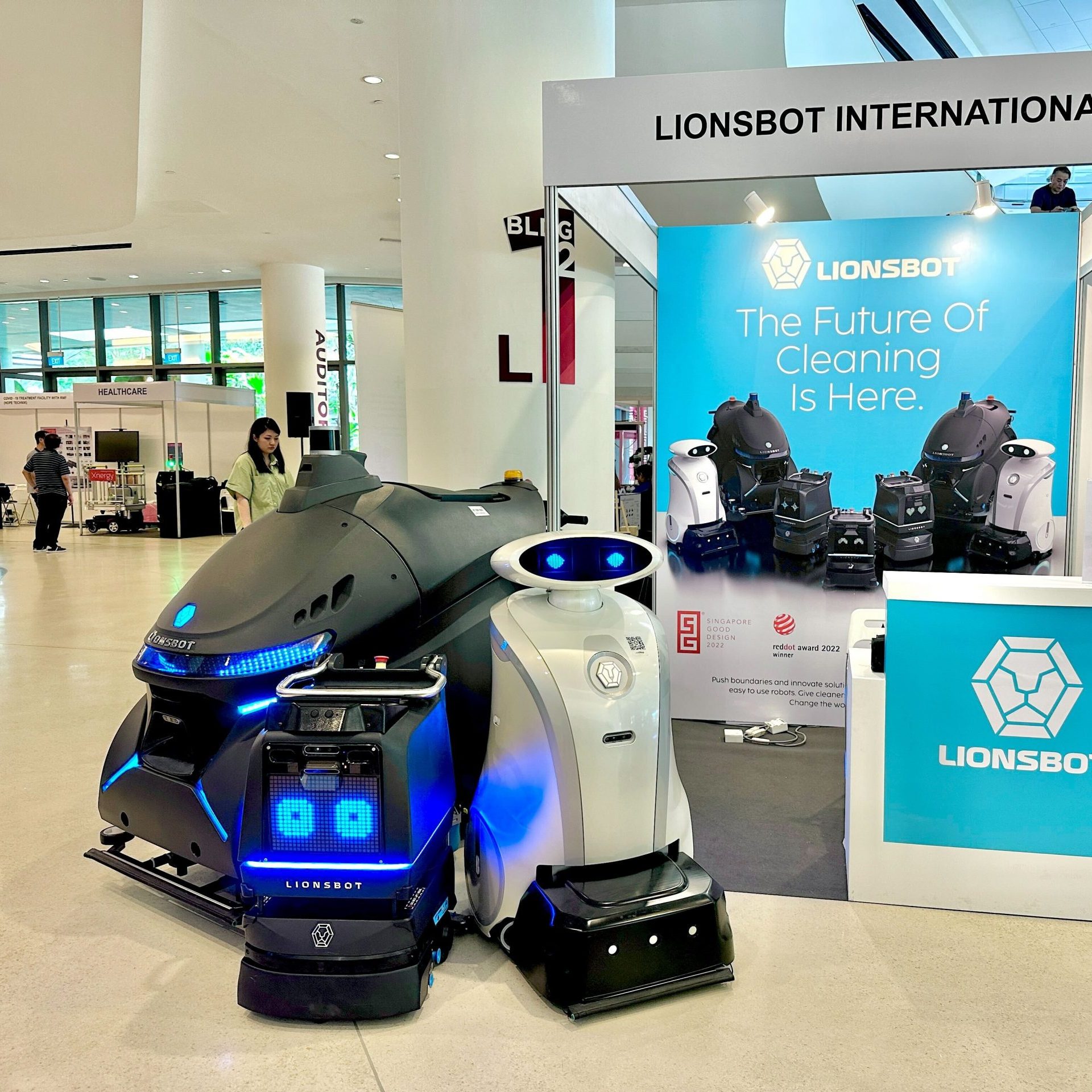 28 February
NRP 6 2023
The National Robotics Programme (NPR) is a multi-agency national platform that looks to support all things robotics in Singapore—and enable the nation to be a global centre of excellence for the development, designing, and deploying of robotics solutions. To celebrate its 6th anniversary, it held the NPR6 Festival on 10–11 February 2023 at the Singapore University of Technology and Design.
The first day catered primarily to the professionals—roboticists and industry specialists—while the second day was geared to all friends and families of the robotics community. Participants at the festival were treated to a showcase of robotics technology, companies, and applications, as well as multiple series of talks given by key stakeholders of the local robotics ecosystem—including LionsBot.
The home-grown smart robotics firm had its own booth at the festival alongside other Singaporean robotics companies. It brought the LeoBot, R12 Rex Scrub, and R3 Scrub to display their prowess as floor commercial robot cleaners. The LionsBot booth saw a great deal of robotics and industry specialists, as well as their families and curious onlookers who wanted to learn more about the company and its autonomous cleaning robots.
Representatives from LionsBot also took to the stage to give presentations and share their accumulated knowledge—co-founder Professor Mohan gave a talk about 'From R&D to Commercialisation', while CEO and co-founder Dylan Ng Terntzer presented on 'Crossing the Valley of Death in Commercialisation'.
LionsBot was featured in the NPR6 Commemorative video, which highlighted key milestones of the NPR's journey together with their partners. The event was also graced by the guest of honour, Dr. Tan See Leng, the Minister for Manpower and Second Minister for Trade and Industry. Altogether, it was a fruitful and exciting event for LionsBot which generated greater awareness about its work and achievements in autonomous cleaners thus far.