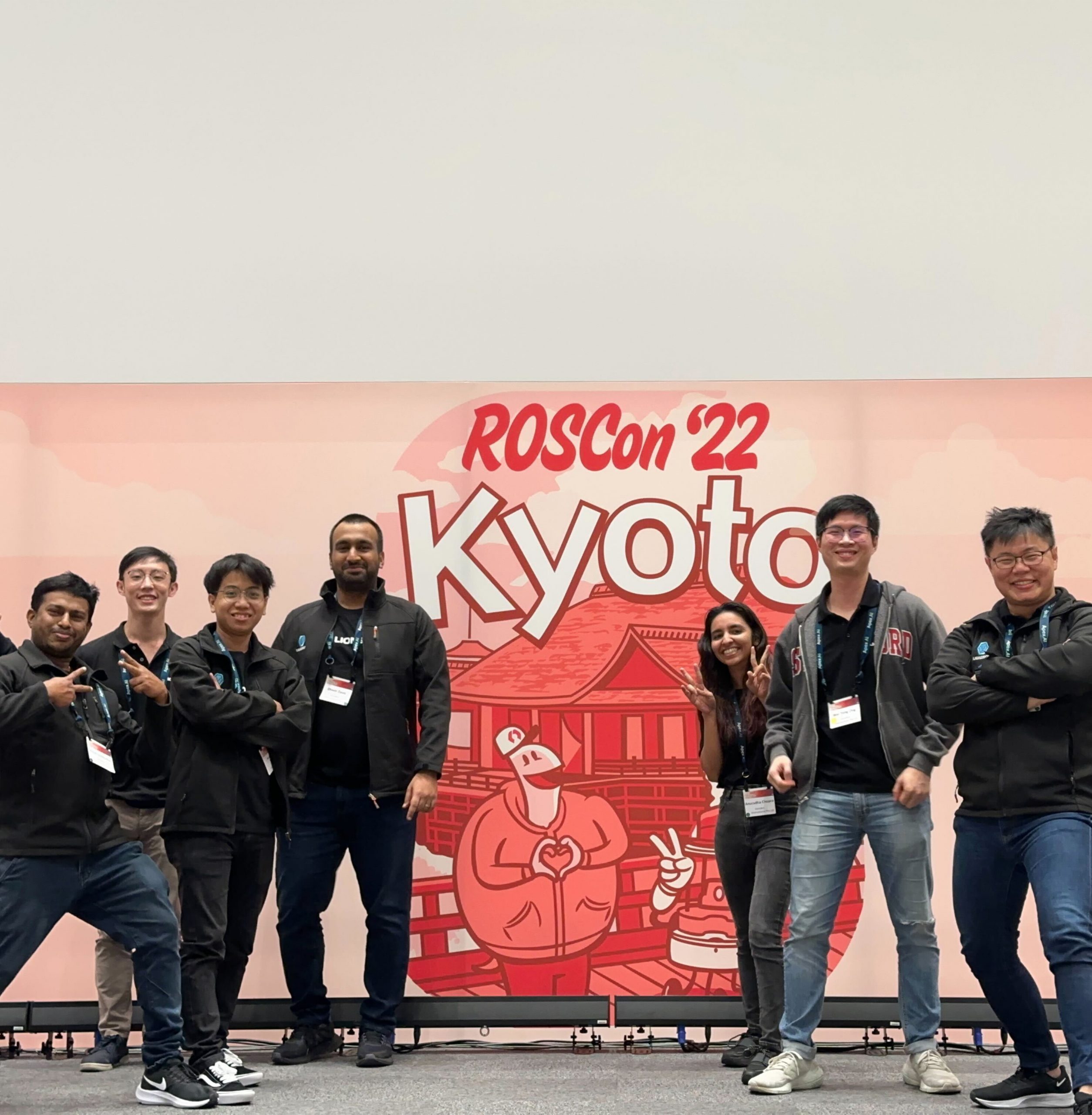 14 December
ROSCon & iROS Kyoto 2022
The IROS is one of the world's largest and most impactful robotics research conferences as it provides the international community of scientists, researchers, students, and key enterprises with a forum to share ideas and advances in the field. Held from 23–27 October 2022 in The Kyoto International Conference Center, this year's event aimed to move robotics technology one step further through the theme of "Embodied AI for a Symbiotic Society''.
LionsBot—strongly believing in the conference's ability to move the world of intelligent robotics and systems research—was not just a participant, but also a proud Platinum sponsor of IROS 2022. Making sure not to miss out on this golden opportunity, nine members of their autonomy team attended ROSCon and IROS—where they explored and stayed up to date on the frontier of science and technology in intelligent robots and smart machines.
The Singapore-headquartered smart robotics company showcased their robot, the R3 Scrub, at the event. At less than a metre tall, the compact, high-performance cleaning robot dazzled crowds with its wide array of cleaning capabilities.
Representing the company on stage, LionsBot's Chief Technology Officer, Sunardi Tay, had the opportunity to present about the company's novel approaches to complex challenges in the field of autonomy—and always working to be the future of cleaning—at the iROS Industrial Forum. It was also a welcome chance for the company to catch up their Japanese dealer, Zaoh Company Ltd.
Apart from shining the spotlight on their company, their versatile R3 Scrub, and their culture, the multitude of presentations and activities enabled LionsBot to learn from the latest scientific and engineering endeavours—learnings to be applied to future products and further benefit society at large. All in all, the conference proved especially fruitful for LionsBot.