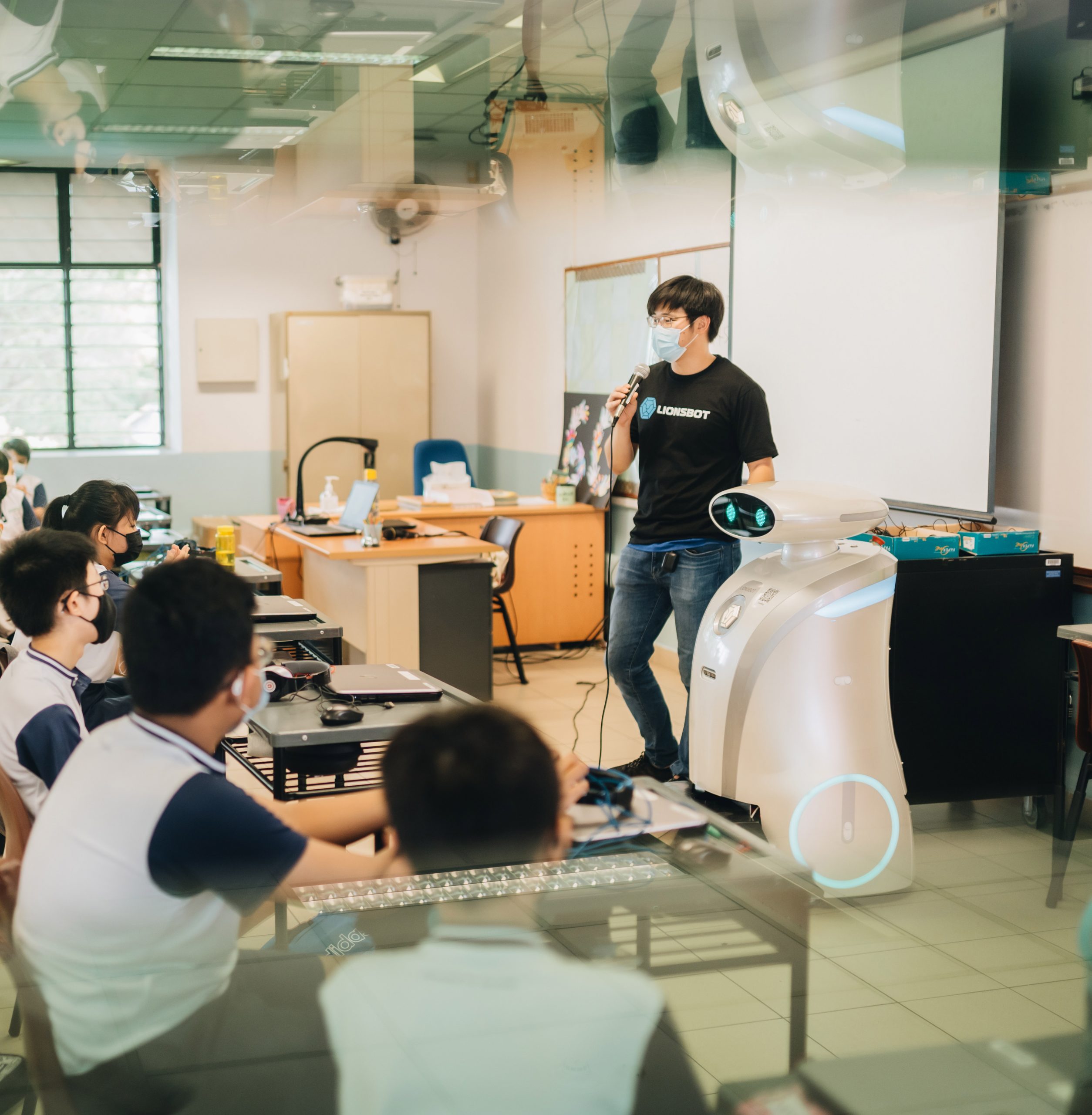 15 November
SkillsFuture Week @ Queenstown Primary 2021
For the students of Queenstown Primary, the SkillsFuture Week in November is a highlight of the year. It's a highly immersive programme that introduces students to various professionals and their jobs through exhibitions, engaging talks, face-to-face dialogues, and activities!
Representing the accelerating robotics industry in Singapore, autonomous cleaning robotics company LionsBot International was invited as one of the guests at the school. They were accompanied by the LeoBot—the company's first and most popular autonomous robot—to demonstrate the technological capabilities of modern-day robotic engineering.
The minute the LeoBot entered the classroom, students were immediately enamoured with its scifi-turned-reality-like design and personality-rich digital display. Some students recognise its friendly face, having seen it before in various shopping malls around the country. During the demonstration, one student even likened the LeoBot to Pixar's Wall-E! Having won the InterClean Innovation Award in 2020—the biggest prize in cleaning technology worldwide—it was fitting to see the robot inspire the next-generation of industry leaders. 
After the demonstration, students participated in a group dialogue session over Zoom with the team of LionsBot engineers. They asked questions about the robotics industry, as well as personal questions about their dreams, aspirations, and proudest achievements. As a start-up based in Singapore that has garnered international acclaim and continues to look ahead, it was inspiring for the LionsBot team themselves to see the children's enthusiasm for the company and the industry.