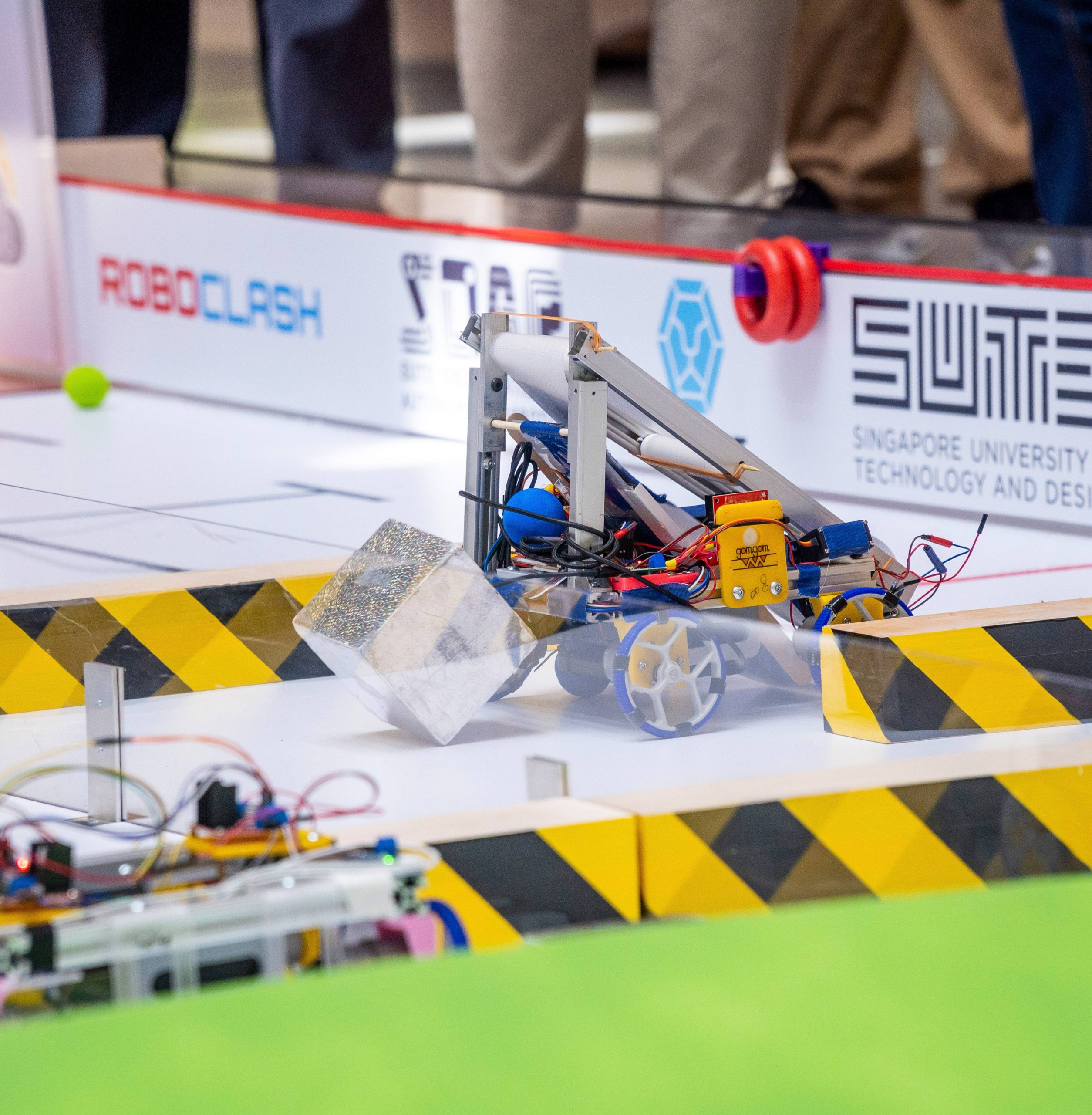 15 January
RoboClash 2022 by SUTD
Every year, the Singapore University of Technology and Design (SUTD) holds a national autonomous robotics competition, organised by SOAR—their autonomous robotics club. RoboClash is a weeklong event where some of the nation's brightest minds in robotics pit against each other through a battle of engineering, design, computing, and critical problem solving. The main partner of this year's event in 2022 is LionsBot International, a globally acclaimed autonomous robotics company based in Singapore.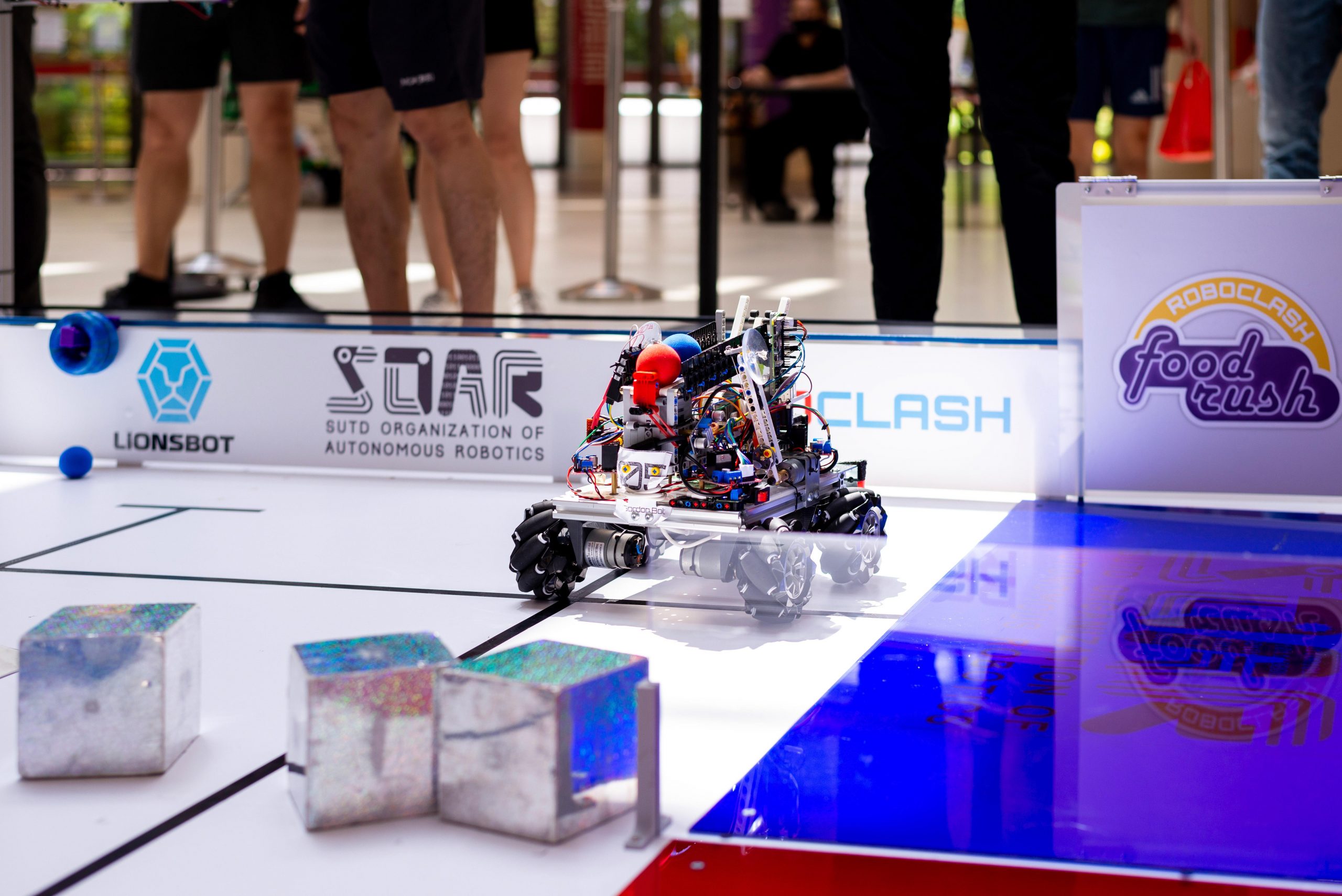 The five-day competition features a 3-day build-off and a 2-day final. Participants have to design and build their robot across the 3-day build-off, according to the playfield that features an obstacle course. There are also a series of tasks that need to be accomplished. During the 2-day final, the designed robot will be put to the test alongside other competitors. Once placed in the starting zone and given the greenlight, the robot will be left to its own devices—literally. If the robot is engineered as it should be, it will accomplish everything effortlessly. If not, things could go haywire!
LionsBot International was extremely enthusiastic to be the main partner and sponsor for the event. As a growing start-up in such an innovative and fast-expanding space, it was a great opportunity for LionsBot to support budding innovators and engineers in their own country. And, most of all, to connect with future industry leaders who share their passion—building awesome robots!